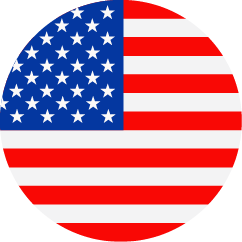 Post Doc Scientist, Discovery Virology
United States - California - Foster City
Research
Post Doc
Job Description
About Gilead:
Gilead Sciences is a research-based biopharmaceutical company that discovers, develops, and commercializes innovative medicines in areas of unmet medical need. Gilead is at the forefront of HIV therapy, with 11 FDA-approved treatments including the standard of care. Gilead is continuing to innovate to increase treatment options for people living with HIV, to protect those at risk of infection, and to find a cure for HIV. We are currently seeking candidates for the Postdoctoral Scholar Program in Gilead Research that are interested in improving our understanding of HIV latency and immunity. This is an opportunity to join a team that is focused on ultimately finding a cure for HIV. We welcome all qualified candidates to apply!
Summary:
The Discovery Virology group is looking for a Post-Doctoral Scientist to pursue groundbreaking work in HIV virology and immunology. Latently HIV infected CD4 T cells comprise a long-lived reservoir which represents the best characterized barrier to a cure for HIV. The molecular mechanisms that allow the HIV reservoir to persist and evade antiviral immunity are not well understood. This postdoctoral position will focus on understanding the mechanisms that allow certain latently infected cells to avoid immune-mediated killing and thus to improve current treatment modalities. The successful candidate will integrate virological characteristics of the latent reservoir that is resistant to elimination with the expression of host genes within latently infected cells. The fellow will use physiologically relevant samples directly isolated from people living with HIV who are virologically suppressed with antiretroviral therapy to understand the biology of this elusive reservoir. The fellow will be encouraged to design a research program, publish their work in top tier journals and present at scientific conferences. The selected candidate will work in a highly collaborative environment with cutting-edge technology, highly experienced virologists, a bioinformatics group, and a protein biochemistry group.
Knowledge, Experience & Skills:
Demonstrated expertise in virology, immunology, microbiology, cell biology and/or biochemistry.

Candidate must be a critical thinker, results-oriented, strongly motivated and enjoy working in a fast-paced multidisciplinary environment.

Excellent technical skills in the area of molecular virology and cellular immunology including cell culture, molecular biology, gene expression analysis, and multi-color flow cytometry are a plus

Experience with genomic and transcriptional sequencing methodology will be an advantage

Excellent written, verbal, and interpersonal communication skills are required.
Minimum Qualifications:
Candidates must have a Ph.D. in Virology, Immunology, Microbiology, Cell Biology or related field and a record of high impact research as evidenced by publications.

Candidates with post-doctoral experience are also encouraged to apply.

Interested individuals should submit a single PDF containing their curriculum vitae with bibliography, a brief summary of their research interests and experiences, and the names and addresses of three references.
Keywords: Post Doc Fellow, Post Doc Fellowship, Post Doctoral Fellow, Post Doctoral Fellowship, Post Doctorate, Postdoc, Post Doctoral Scientist