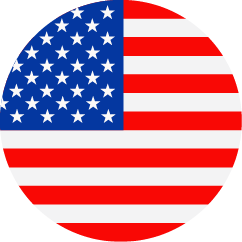 Quality Control Microbiology - Manager, Quality Control
United States - California - San Diego
Quality
Regular
Job Description
Everyone at Kite is grounded by one common goal – curing cancer. Every single day, we seek to establish a direct line between that purpose and our day-to-day work.
We are seeking a highly motivated individual to join us as a Manager, Quality Control in our new viral vector manufacturing facility located in Oceanside, CA. 
Responsibilities
Oversees execution of final product release testing including EM, raw material/growth promotion testing and water testing.
Complete routine record review and approval of test data and related documents for inprocess testing, utility monitoring and drug substance/drug product release. i.e. lot report and CofA.
Accountable for the management of the EM programs including monitoring and trending data in LIMS.
Establish user requirements for purchase, qualification of Kite's QC microbiology equipment.
Work with internal and external resources to maintain equipment in an optimal and compliant state.
Responsible for the QC Microbiology and Aseptic Techniques Training programs.
Manage and conduct lab investigations regarding out of specifications (OOS) results and EM excursions. Address and manage agile records related to microbiology operations/EM program for timely closure.
Author and own Agile records including deviation, CAPA, EV, and change controls.
Evaluate and implement continuous improvement initiatives.
Develop, revise and review SOPs, qualification/validation protocols and reports.
Ensures adherence to department, site and corporate SOPs and other regulatory requirements for lab readiness for audit.
Interact with inspectors as Microbiology SME and participate in internal, corporate and QP inspections.
Assist in the preparation of data packages for interactions between Kite and regulatory agencies.
Responsible for ensuring QC Microbiology training is complete in timely manner to meet business requirements and ensure compliance with documented policies/SOP.
Responsible for data trending, control charts and metrics for final product testing as well as routine micro operations.
Support cross site projects as needed including tech transfer activities.
Up to 10% domestic travel.
Basic Qualifications:
Master's Degree and 4+ years' experience in the application of microbiological techniques
OR
Bachelor's Degree and 6+ years' experience in the application of microbiological techniques
OR
High School Degree and 10+ years' experience in the application of microbiological techniques
Preferred Qualifications:
Demonstrated leadership and management skills, including establishing direction and goals, and building good work ethics for the team
Minimum of 7 years' experience working in the Environmental Monitoring and Microbiology laboratories in an aseptic sterile manufacturing facility is preferred.
Minimum of 2 years' experience supervising/managing microbiology and environmental monitoring labs within the biotechnology or pharmaceutical industry
Experience in the application of microbiological techniques such as air monitoring, water testing, surface monitoring, genus and species identification of various microbes, endotoxin testing and sterility testing of final product.
Candidate should be well versed in various microbiological techniques including rapid release methods, and qualifying environmental monitoring processes with reference to cell therapy product
#LI-ML1
#QCQA123