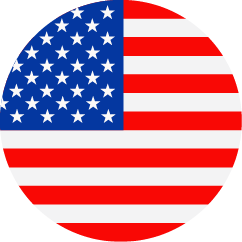 Associate Director, Digital & Social Media Communications
United States - California - Santa Monica
Public Affairs/Communications
Regular
Job Description
Associate Director, Digital & Social Media Communications – Santa Monica region (US)
Everyone at Kite is grounded by one common goal – curing cancer. Every single day, we seek to establish a line between that purpose and our day-to-day work. Would you like to join us in this mission?
We are seeking an Associate Director, Digital Communications, to be part of our Corporate Communications team. The Associate Director will be responsible for leading the day-to-day digital and social media activities at Kite. This person will further refine our digital and social media plan and implement a best-in-class 2023 social and digital communications plan with a focus on driving cell therapy awareness and elevating our patient stories on our social media channels. The position will report to the Director, Corporate and Digital Communications.
As a key member of Kite's global Public Affairs team, this person will work closely with cross-functional teams at Kite, as well as the Gilead Public Affairs team. This position will work with our teams based primarily at our headquarters in Santa Monica, CA, but will work with teams across the organization.
Your responsibilities, among others, will include:
• Implement an industry-leading corporate social media strategy (publishing, content moderation and paid media) for the company that helps position Kite as the global leader in cell therapy.
• Maintain social media publishing calendar and ensure alignment with the Corporate Communications team.
• Ensure content is relevant and consistent in terms of tone, frequency and positioning.
• Oversee content review process among key stakeholders; secure the necessary internal approvals and post all content.
• Track social media engagement and oversee data reports to inform overarching social media program.
• Drive social media strategy and develop compelling content around medical congresses, regulatory updates and key milestones to support overarching corporate communications plan.
• Further refine paid media strategy and ensure appropriate media mix is in place. Coordinate closely with the US marketing team to ensure alignment on paid social media strategies.
• Regularly update and maintain corporate website content. Work closely with IT and cross-functional partners on website updates.
• Provide expertise in social media administration. Stay up-to-date on new online technologies, best practices and industry trends to identify creative strategies and solutions.
• Facilitate setting up new social media channels as business needs arise.
• Oversee the social media agency, including day-to-day communication, care for priority projects and budget.
Basic Qualifications
• MA/MS in Communications, Liberal Arts, Business, or a science-oriented field with 8+ years of experience OR
• BA/BS in Communications, Liberal Arts, Business, or a science-oriented field with 10+ years of experience OR
• High School Diploma with 14+ years of experience
Preferred Qualifications
• A excellent understanding of digital and social media platforms, including Twitter, Facebook, LinkedIn and YouTube, and experience executing multi-platform digital and social media strategies via editorial calendars and tactical plans.
• Experience in creating, writing and managing short video projects.
• Direct experience executing social media advertising campaigns and translating social media insights/analytics into action.
• Direct experience managing digital and social media agencies.
• Good track record of planning, organizing and executing social media campaigns that had a measurable ROI and significant business impact.
• Experience with the Legal/Medical/Regulatory review process, including strong understanding of pharmaceutical industry guidelines.
• Experience in using CMS platforms and AE monitoring tools preferred.
• Experience supporting executive team members with social media best practices.
• Ability to engage and care for multiple stakeholders to achieve goals.
• Excellent verbal, written and interpersonal communication skills.
• Experience managing multiple projects (timelines, budgets, priorities) simultaneously; flexibility is essential.
• Self-starting and meaningful networking skills.