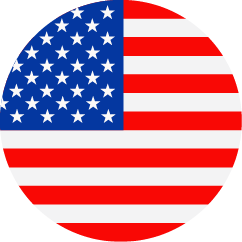 Sr. Manager, Brand Engagement Digital Marketing Operations
United States - California - Foster City
Marketing
Regular
Job Description
Senior Manager, Brand Engagement
Digital Marketing Operations
Background
The Brand Engagement position is within the Digital Marketing Operations team, a US marketing support function designed to tackle the operational tasks associated with complex digital marketing programs.  To achieve this, the Digital Operations team delivers on the following - oversee the management of portfolio marketing platforms and delivery services, optimization of core capabilities and processes, creation of new capabilities & SOPs and providing subject matter expertise across the US marketing organization in support of promotional efforts. 
Company Background
Gilead Sciences, Inc. is a research-based biopharmaceutical company that discovers, develops, and commercializes innovative medicines in areas of unmet medical need. We strive to transform and simplify care for people with life-threatening illnesses around the world. Gilead's portfolio of products and pipeline of investigational drugs includes treatments for HIV/AIDS, liver diseases, cancer, inflammatory and respiratory diseases, and cardiovascular conditions.
Gilead was founded in 1987 in Foster City, California. Since then, we have grown to become one of the world's largest biopharmaceutical companies, with 10,000 employees across six continents, and business locations in 38 countries.
Job Description
Brand Engagement lead responsibilities will include:
Partner with US brand marketers to understand brand strategy, tactical plans, campaign requirements, data needs and operational support associated with their digital marketing efforts

Own and lead the delivery of all operational aspects of digital marketing efforts assigned to role

Ensure timely and compliant delivery of operational responsibilities in accordance project milestones 

Serve as a subject matter expert for digital marketing best practices, internal processes and systems related to digital marketing

Evangelize the importance and thus adoption of core Gilead digital marketing capabilities/platforms

Help brand marketers ensure adequate data capture and reporting is in place for all digital marketing initiatives

Facilitate continued educational/training opportunities for internal marketing stakeholders and external agency teams

Gather future business requirements and represent the voice of the brand as additional digital marketing capabilities/platforms are established

Foster strong cross-functional collaboration with brand marketers, Regulatory Affairs, Business Conduct, Data Privacy, IT Business Engagement and Global Digital teams

Collaborate closely with Digital Operations Platform/Ops team on build out of capabilities/requirements SOPs, rollout and training

Cultivate strong partnerships with external agency teams, suppliers and vendors in support of Brand and/or Digital Operations efforts
Qualifications Include:
8+ years of relevant experience in advertising, marketing, business technology or related field and BA/BS
4-6 years Pharma/Biotech industry experience preferred
Demonstration of steady career progression with increasing roles of responsibility within the pharmaceutical industry
Direct experience running marketing campaigns through a Biotech/Pharma regulatory review process
Must possess excellent strategic thinking skills with ability to formulate, align stakeholders to, and execute strategy
Excellent verbal and written communications skills with the ability to effectively tailor communication to a variety of groups and audiences
Experience in working with and leading cross-functional teams
Demonstrated excellence in project management and proven track record of managing complex and/or multiple projects/priorities
Excellent interpersonal skills with the ability to

effectively navigate a matrixed organization, drive decisions, and lead without direct authority, when needed