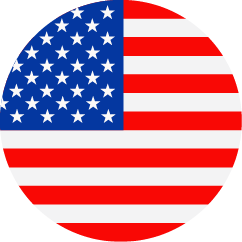 MBA Intern, Technical Operations
United States - California - Santa Monica
Manufacturing Operations & Supply Chain
Intern
Job Description
We are seeking a highly motivated and passionate individuals to join our Summer Internship Program! As an intern at Kite, you'll have the unique opportunity to learn about cell therapy from some of the brightest minds in biotech while making a meaningful impact. We're committed to developing early talent, and we welcome motivated individuals with a passion for transforming the way cancer is treated. The program also offers the opportunity for networking within Kite and Gilead, social events with fellow interns and Kite leadership as well as career development trainings while providing competitive compensation and relocation assistance for eligible candidates.
The Role:
Kite has established a supply network that delivers lifesaving therapy at industry leading service levels.  This is our commitment to patients and the expectation of our customers.  As we continue to expand globally, we must both advance our supply network to reach a geographically dispersed patient base and adapt to diverse patient journeys, while preserving our commitment to patient and customer experience. 
The intern position will be responsible for a Supply Chain strategy solution assessment for Global Expansion.  Specifically, identification of viable manufacturing footprint thresholds across three operational scopes (full E2E, initiate & pause, receive & hold).  This will entail identification of quantitative and qualitative factors, as well as financial modeling and evaluation.  The framework and model will be applied to markets of interest arriving at a recommended supply strategy.   
Throughout the internship, you will apply learnings from across the enterprise to navigate the frontiers of Cell Therapy.  You will report within Technical Operations and sit within the Planning, Enablement, and Patient Delivery team.  This group consists of our Regional Supply Chains, Network Planning, Business Systems, and Master Data.  The breadth of the team will provide a unique view into how a make-to-order integrated supply chain delivers competitive advantage and translates strategy into people, process, and technology execution. 
Responsibilities will include, but are not limited to, the following:
Partners with cross-functional teams to capture and apply planning and operation assumptions for the project deliverable
Models demand driven capacity responses, including scenario and sensitivity analysis
Analyzes projected patient service levels, capacity utilization and supply continuity
Provides detailed cost of goods manufactured (COGM) analysis across multiple scenarios
Offers meaningful insights on how Kite can leverage our supply network to best deliver for patients
Incorporates considerations for business continuity and risk mitigation
Presents strategies that objectively evaluate options/trade-offs and drives executive management-level recommendations
Basic Qualifications:
Must be at least 18 years or older
Must have a minimum GPA of 2.8
Must be eligible to work in the United States without work authorization sponsorship now or in the future
Graduated with a bachelor's degree from an accredited college or university
Currently enrolled in an MBA program at a U.S. based accredited college or university with completion of the first year of an MBA program scheduled before the internship starts
Must be enrolled full-time in the Fall Semester at an accredited U.S. based university/college after the completion of the internship – with earliest graduation date of December 2023 or Spring/Summer 2024
Must be able to complete a 10-12 consecutive week internship between May and August
Must be able to relocate if necessary and work at the designated site for the duration of the internship
Must show proof of full COVID-19 vaccination and first booster shot 
Must not be employed at the time the internship starts
Preferred Qualifications:
First year MBA candidate with concentration in operations management, strategic management, general management, or business analytics
Bachelor's Degree in Engineering, Life Science, Business or similar preferred
Comfortable with ambiguity; ability to identify issues and seek solutions
Ability to work both independently and collaborate with cross functional teams in a fast pace, dynamic team setting
Efficient, organized, and able to handle short timelines in a fast-paced environment
Strong analytical, quantitative and problem-solving skills
Excellent oral and written communication skills
Ability to influence and manage a diverse group of stakeholders
Experience and/or interest in the biotechnology, pharmaceutical or health-care industry
Basic understanding of supply/demand forecasting
Proficiency with MS Office Suite
Knowledge and understanding of Good Manufacturing Practices (GMP) and regulatory policies