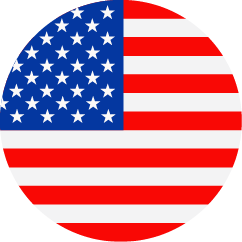 Director, Quality Operations
United States - California - El Segundo
Quality
Regular
Job Description
We are seeking a highly motivated individual to join us as Director, Quality Operations at our commercial manufacturing site in El Segundo, CA.  In this position, you will direct the activities of the plant Quality Assurance department and coordinate the total plant quality assurance effort to ensure conformance to Kite Pharma quality standards and government regulations. You will also provide objective evaluation of process performance and product quality and develop staff for continual contributions towards plant quality goals.
Responsibilities (include but are not limited to):
Lead the Quality Operations staff including recruitment, performance management, hiring along with staff training and development.
Reviews batch-related documentation and ensures resolution of issues to release product.
Oversees the final product and raw material disposition process.
Manage interactions with country affiliates and Qualified Persons.
Participate in FDA, EMA, Health Canada and other regulatory board of health inspections at the site.
Participate and provide leadership at the site level and at the corporate level.
Ensures all product-related Deviations and CAPAs are initiated, investigated and resolved.
Chairs the Material Review Board meetings to ensure non-conforming material is appropriately dispositioned.
Ensures change controls are initiated, evaluated and implemented appropriately for all regulated changes.
Develops and implements Quality on the floor process.
Ensures process control measures are in place and followed in product manufacturing.
Support internal site audits ensuring adherence to audit schedule and timely closure of findings.
Maintain and reports monitoring and control metrics for process performance and product quality.
Basic Qualifications:
Master's degree in the biological sciences + 10 years' progressive quality or manufacturing experience in a pharmaceutical or biologics operation OR
Bachelor's degree in the biological sciences + 12 years' progressive quality or manufacturing experience in a pharmaceutical or biologics operation OR
High School + 16 years' progressive quality or manufacturing experience in a pharmaceutical or biologics operation
Preferred Qualifications:
3+ years of management/leadership experience
Working knowledge and ability to apply GMP in conformance to U.S., EU, and ROW standards
Ability to effectively negotiate and build collaboration amongst individuals
Demonstrated ability to develop, coach, and mentor key employees
Excellent interpersonal, verbal and written communication skills
Comfortable in a fast-paced small company environment with minimal direction and able to adjust workload based upon changing priorities