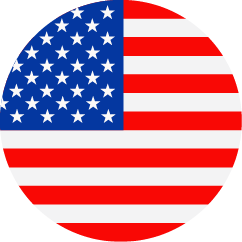 Post Doc Scientist, HIV Research
United States - California - Foster City
Research
Post Doc
Job Description
Summary:
The HIV Research group is seeking a highly motivated Postdoc to join our state-of-the-art research facility at Gilead Sciences in Foster City, CA, as part of our inaugural class of Postdoctoral Scholars Program.
We are looking for a creative PhD or MD/PhD scientist with a strong background in infection-related immunology, virology or related expertise to join our team. This exciting postdoc position will conduct a collaborative project to identify key components of the immune response to HIV infection. The project is part of collaborative long-term studies for our HIV treatment, prevention and cure programs. A key objective for the position is to functionally characterize PBMCs and tissue specific samples for specific immune responses. The aims of the project include identifying tissue specific immune cells and cellular specific responses. S/he will develop testable hypotheses, and design and execute experiments to characterize the immune response and relevant molecular pathways from primary cells. This research program will inform novel approaches to prevent, treat and cure HIV.
The position is intended for two years with an emphasis on high impact publications. It provides access to world class research facilities and the opportunity to leverage expertise and resources across multiple functional areas at Gilead Sciences.
Responsibilities:
Develop testable hypothesis towards key molecular networks implicated in the immune response to HIV.

Independently design and execute studies focused on the functional characterization of innate and adaptive responses against HIV.

Integrate complementary data sets generated by different collaborators.

Present results during regular collaborator's meetings, at Gilead's internal team meetings, and relevant scientific conferences, and publish key findings.
Minimum Qualifications:
PhD or MD/PhD in immunology, virology or a related life science discipline.

Experience with multi-color flow cytometry and with functional characterization of primary immune cells is an advantage.

Experience with the isolation of primary immune cells from blood or tissue

Experience with cell sorting and/or with working in a BSL2+ lab environment is beneficial.

Excellent written, verbal and interpersonal communication skills and strong organizational skills are required. 

Experience with HIV virology is a plus.
Keywords: Post Doc Fellow, Post Doc Fellowship, Post Doctoral Fellow, Post Doctoral Fellowship, Post Doctorate, Postdoc, Post Doctoral Scientist