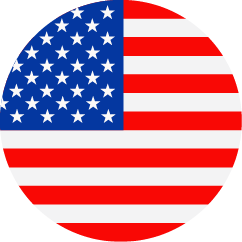 Director, Alliance Management
United States - California - Santa Monica
Business Development/Corporate Development
Regular
Job Description
The Alliance Management group is responsible for managing and optimizing the value of Kite's alliances for pharmaceuticals and devices at all stages of the product life cycle (research, development, and commercial). Alliances include joint ventures, collaborations, and in- and out-licensing of products and technologies. The position will be based in Santa Monica, California and will report to the Head of Alliance Management.
Do you love complex and diverse cross-functional projects? Join our team and directly impact patient lives!
Responsibilities:
Cross-company activities:
Key responsible party for overseeing the governance of the partnership agreement including the participation in governance committees and working group meetings – identify key issues, set meeting agendas, schedule, ensure Kite team is prepared with their deliverables, pre-meeting preparations, etc.
Work with partner company to set the direction and scope for implementation of the partnership agreement: key activities, timing and responsibilities on either side
Regularly communicate with partner alliance management counterpart and other key partner stakeholders as needed, including ad hoc communications/events that require cross-functional communication
Issue management – address hot topic issues that require immediate senior leadership attention while working diligently manage issues and to minimize crisis management situations
Regularly collect/develop and control quality of forecasts to support financial planning activities
Perform regular alliance audits and "health checks"
Intra-company coordination and collaboration:
Monitor implementation of and adherence to agreed-upon research, development and commercialization plans; take appropriate action to ensure execution
Compliance/contract management – liaise with legal, finance, R&D and Commercial to ensure that key contract stage gates, financial transactions, progress reports, etc. are handled appropriately and to also provide information/updates as needed
Conduct regular reviews/meetings with senior management and other functions as appropriate to communicate key issues, achievements, etc. and gather feedback
Lead and/or participate in contract renegotiations as appropriate
Participate in review of new partner contract negotiations as appropriate and provide input into partnership execution terms of the contract, in particular governance structures and processes
Build expertise about partner companies, including company organization/leadership, strategies, financials, priorities, etc.
Participate in group meetings to review progress and issues and share standard methodologies.
Required skills and experience:
Advanced degree (i.e. MD, PharmD, PhD) and 8+ years' relevant experience (includes commercial, business development, or project leadership/project management role) OR
Masters' Degree and 10+ years' relevant experience OR
Bachelors' Degree and 12+ years' relevant experience OR
High School Degree and 16+ years' relevant experience
5+ years' experience in Alliance Management, Business Development or related function
Preferred Qualifications:
Knowledge and experience in oncology, immunology, cell therapy and gene editing markets
Experience in global markets (e.g., EU, Japan, and other)
Fluency or proficiency in at least one other language (esp. Japanese or Chinese)
Strong experience in drug development
Strong leadership, self-direction, interpersonal/quantitative/analytical skills
Ability to identify, prioritize and resolve key project and partnership issues
Ability to interact with, and to present to, senior leadership and executives
Attention to detail and excellence in project management and effectively managing multiple projects/priorities
Track record of coordinating demands from multiple customers, both internally and with partners. Must be able to handle ambiguity well.
Participation in development and life cycle management project teams