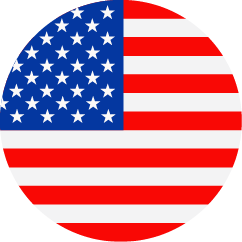 Post Doc Scientist, Clinical Virology
United States - California - Foster City
Research
Post Doc
Job Description
Job Summary:
The Clinical Virology is seeking a highly motivated Postdoc to join our team at Gilead Sciences in Foster City, CA. The successful candidate for this Post-Doctoral position will support epidemiology study to evaluate prevalence of different genotypes of hepatitis D virus (HDV) within and outside of USA.  The post-doctoral fellow will support collaborations across the world to collect HDV samples, perform viral sequencing, and work closely with bioinformatic team to determine HDV genotypes.  The post-doctoral fellow will establish and optimize HDV amplification assays to accommodate for the newly identified HDV sequences.  In addition, post-doctoral fellow will be researching relation between treatment response to investigational antivirals and HDV sequence genotype and diversity. 
The candidate will work with scientists within the Clinical Virology group and is expected to develop independence relating to design, execution and interpretation of experiments. She/he will actively participate in group meetings including presentation of experimental approaches and results. Organizational skills in data management are essential. A PhD is required in a relevant scientific discipline, such as molecular biology/ virology. A strong record of scientific excellence as evidenced by publications in peer-reviewed scientific journals is a plus. Excellent verbal and written communication skills and interpersonal skills are required. The candidate must show a high level of motivation and scientific curiosity driving her/his research, but also must be able to function effectively in a collaborative setting for some aspects of the project. She/he demonstrates technical excellence, detailed knowledge of relevant scientific literature, regular exchange of feedback with others and independent thought in evaluating experimental design and research strategy.
 
Essential Duties & Job Functions:
Conducts scientific research for the development of drug candidates or the research support of marketed drugs.

Applies the principles and techniques of related scientific specialty to potential inventions, products and problems.

Works under supervision of more senior scientists or scientific directors to identify and validate targets, advance the development of non-routine state-of-the art techniques to isolate characterize, purify and mass-produce substances, reagents, assays and tools in an effort to discover therapeutic bioproducts to make such substances available as tools for other research projects.

Assists in planning, designing, implementing, and analyzing laboratory experimentation to advance scientific knowledge of drug substances or techniques to identify such substances.

May advise research associates or members of project teams in the initiation and execution of laboratory
Minimum Qualifications:
PhD in molecular biology/virology or related scientific discipline is required.

Ability in developing methods, techniques and evaluation criteria for obtaining results.

Technical proficiency, scientific creativity, collaboration with others and independent thought in suggesting experimental design and research strategy.

Good verbal communication skills and interpersonal skills are required. Must be able to participate in highly effective teams.

Typically no work experience is required.
Keywords: Post Doc Fellow, Post Doc Fellowship, Post Doctoral Fellow, Post Doctoral Fellowship, Post Doctorate, Postdoc, Post Doctoral Scientist