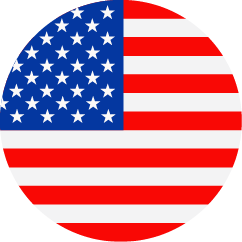 Sr Hardware & Automation Engineer - Biotechnology
United States - California - Foster City
Process/Product Development & Operations
Regular
Job Description
At Gilead we believe every employee deserves a great leader. As a people leader now or in the future, we expect that you will model and create an environment of inclusion, be intentionally focused on the hiring, development, growth and retention of talent, and empower teams to align and achieve goals.
Job Description
We are seeking a highly motivated individual with automation and hardware development experience to join our team as a Senior Hardware Engineer to contribute toward the advancement of innovative T-cell therapy programs and technologies for cancer treatment at Kite's Foster City, CA facility. The Hardware Engineer will be responsible for leading the design, prototyping, and testing of hardware systems and subsystems to support the development of next generation cell therapy manufacturing processes. They will influence system and equipment design decisions through technology evaluation activities, write and/or review user requirements, functional requirement specifications, qualification protocols, user acceptance tests and reports, and provide technical assessments, rationales, and approvals for design changes to meet internal and regulatory requirements. You will work independently as a hardware expert and actively partner with stakeholders across functions including Process Development, Analytical, IT, and others.
To foster collaboration and support relationship building this role is hybrid with at least 3 days a week in the office.
Responsibilities:
•    Lead the design, prototyping, and implementation of hardware systems to improve or enhance cell therapy processing equipment and workflows.
•    Collaborate closely with internal teams and vendors to develop solutions to enable robust reliability and quality testing of new equipment and associated single use/disposable kits.
•    Contribute to operationalizing new process technology by ensuring it meets requirements for safety and reliability
•    Participate in mentoring new team members and help foster culture that is helpful, inclusive, and fun
•    Define, manage, and communicate project timelines and risks
•    Proactively seek opportunities to automate and make cell therapy bioprocessing techniques and workflows more efficient.
Requirements:
•    PhD degree in Electrical or Computer Engineering with 0+ years of related experience or
•    MS degree in Electrical or Computer Engineering with 6+ years of related experience or
•    BS degree in Electrical or Computer Engineering with 8+ years of related experience or
•    High School Diploma with 12+ years of related experience
Preferred Qualifications:
•    Experience with mechanical and electrical system development, prototyping, assembly, and testing techniques
•    Excellent verbal, written, and interpersonal communication skills
•    Experience creating fixtures and diagnostic tools for component level testing
•    Experience with electrical system and integrated circuit design, familiarity with good EMI/EMC practices
•    Experience with at least one modern object-oriented language such as C# or Java
•    Proficient with 3D CAD and PCB design software such as SolidWorks, Altium, or EAGLE
•    Experience working with API documentation to integrate hardware or software systems
•    Familiarity with industry standards for batch control systems, software development life cycle methodologies, 21 CFR Part 11 compliance
•    Experience with SCADA-Supervisory Control and Data Acquisition
•    Knowledge and understanding of biopharma processes or analytical techniques is a plus
The salary range for this position is: $149,600.00 - $193,600.00. Gilead considers a variety of factors when determining base compensation, including experience, qualifications, and geographic location. These considerations mean actual compensation will vary. This position may also be eligible for a discretionary annual bonus, discretionary stock-based long-term incentives (eligibility may vary based on role), paid time off, and a benefits package. Benefits include company-sponsored medical, dental, vision, and life insurance plans*.

For additional benefits information, visit:
https://www.gilead.com/careers/compensation-benefits-and-wellbeing
* Eligible employees may participate in benefit plans, subject to the terms and conditions of the applicable plans.

For jobs in the United States:
As an equal opportunity employer, Gilead Sciences Inc. is committed to a diverse workforce. Employment decisions regarding recruitment and selection will be made without discrimination based on race, color, religion, national origin, gender, age, sexual orientation, physical or mental disability, genetic information or characteristic, gender identity and expression, veteran status, or other non-job related characteristics or other prohibited grounds specified in applicable federal, state and local laws. In order to ensure reasonable accommodation for individuals protected by Section 503 of the Rehabilitation Act of 1973, the Vietnam Era Veterans' Readjustment Act of 1974, and Title I of the Americans with Disabilities Act of 1990, applicants who require accommodation in the job application process may contact careers@gilead.com for assistance.
For more information about equal employment opportunity protections, please view the 'Know Your Rights' poster.
NOTICE: EMPLOYEE POLYGRAPH PROTECTION ACT
YOUR RIGHTS UNDER THE FAMILY AND MEDICAL LEAVE ACT
PAY TRANSPARENCY NONDISCRIMINATION PROVISION
Our environment respects individual differences and recognizes each employee as an integral member of our company. Our workforce reflects these values and celebrates the individuals who make up our growing team.
Gilead provides a work environment free of harassment and prohibited conduct. We promote and support individual differences and diversity of thoughts and opinion.
For jobs in France:
Conformément à la Loi « Informatique et Libertés » (06/01/78), nous vous informons du fait que les données personnelles renseignées pourront faire l'objet d'un traitement informatique par Gilead et pourront être transmises aux Organismes Sociaux. Par ailleurs, vous disposez d'un droit d'accès, de rectification et de suppression des données vous concernant. Vous pouvez exercer ce droit en contactant:  FranceDataPrivacy@gilead.com