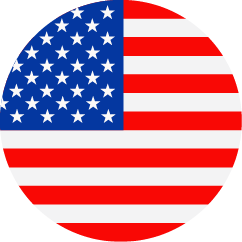 Director, Global Insights & Analytics
United States - California - Santa Monica
Commercial/Sales Operations
Regular
Job Description
At Gilead we believe every employee deserves a great leader. As a people leader now or in the future, we expect that you will model and create an environment of inclusion, be intentionally focused on the hiring, development, growth and retention of talent, and empower teams to align and achieve goals.
Job Description
We are seeking a Director, Global Insights & Analytics, for the Global Analytics Commercial Operations (GACO) team at Kite. In this role, you will facilitate decision enablement across the Commercial organization by providing cross-region / cross-portfolio insights into market performance, business, and strategic execution. You will also lead global decision-making in collaboration with Regional / Local Insights & Analytics teams and Competitive Intelligence as well as Commercial teams and other cross-functional partners (e.g., Medical Affairs, Corporate Development).
Essential Duties & Functions:
Market Insights
Support and provide feedback on Global market research priorities in collaboration with regional teams to proactively address key business decisions. Examine research findings to understand data, key market insights and implications for Kite portfolio

Conduct secondary research and analytics: analyze secondary data sources (e.g., epidemiology data, sales performance, etc.) to produce descriptive and diagnostic summaries, and insights/implications

Evaluate potential new secondary data sources, to rationalize against array of data sources currently used by Gilead

Synthesize global market insights to enable global trade-off decisions and support strategic direction. Examples of work can include but are not limited to opportunity assessments, brand driver analyses, patient-level data analyses, performance assessments, treatment flow mapping, segmentation, product attribute/benefit testing, positioning/messaging, patient journey mapping, HCP journey mapping, etc.
Analytics & Forecasting
Facilitate Monthly Business Review process with Global Commercial Leadership Team to monitor commercial performance and facilitate leadership alignment on action plans to address performance gaps

Lead automation of standardized global performance reporting in collaboration with Commercial Technology & Innovation team

Analyze secondary data sources to generate insights and identify implications in collaboration with Regional Insights & Analytics teams

Consolidate and analyze regional Budget forecasts to enable global understanding of financial decisions within the commercial function (e.g., scenario analysis)

Support / perform analytics with limited data and triangulate insights across data sources

Generate key insights on market performance by applying mathematical, statistical, and analytical methodologies
Decision Making Support
Lead cross-region / cross-portfolio initiatives in collaboration with key stakeholders in global, regional, and local commercial teams

Support executive communication with key stakeholders, including Kite and Gilead Leadership Teams, including creative visualization for interpretation and communication of global insights

Design and implement processes to support decision-making at leadership level as it relates to key strategies and increase the overall effectiveness of Global Insights & Analytics team

Examples of decisions that may be informed by this role include regional target setting, OpEx investment decisions across various commercial priorities, action planning against commercial performance monitoring, strategies to manage disruptive innovation internally and externally
Ability to travel 1-2 times domestic travel / quarter + 1-2 international trips / year
Basic Qualifications:
Doctorate and 8+ years of experience OR

Master's and 10+ years of experience OR

Bachelor's and 12+ years of experience OR

Associate and 14+ years of experience OR

High School Diploma/GED and 16+ years of experience
Preferred Qualifications:
BA/BS degree in finance, life sciences or medicine, MBA, or advanced degree

Excellent analytical, market research and interpretive skills (e.g. (advanced MS Excel, PPT capabilities)

Ability to synthesize broad and complex deliverables

Understanding of oncology/rare disease forecasting

Thorough understanding of ex-US data limitations

Fluency in understanding and applying mathematical, statistical, and analytical methodologies

Combination of consulting and industry experience

Excellent interpersonal skills with ability to lead, resolve conflict and facilitate consensus among team members from a variety of disciplines. Ability to represent the Global Insights & Analytics function on cross-functional teams

Excellent oral and written communication skills. Demonstrated persuasive written and verbal communication skills and effective in a variety of presentation settings. Comfortable influencing key team members and stakeholders

Deep understanding of a variety of analytical and market research techniques. Experience utilizing rigorous logic and methods to develop solutions to complex problems, formulates strategies and approaches that may fall outside historical norms

Analytical expert and strategic adviser. Grasps key issues quickly, understands the "big picture" and links market insights to larger issues

Experience analyzing / understanding quantitative and qualitative primary and secondary market research. The ability to meaningfully portray and effectively communicate complex quantitative data in an easy-to-understand format. In-depth knowledge and experience in a complex franchise-specific market. Proven experience with global Sales and Marketing organizations and experience with pharmaceutical data sources e.g., IQVIA/IMS, SHA, and chart audits

Excellent project management skills which include planning, prioritization, goal setting, meeting organization and plan implementation

Ability to meet tight deadlines in an environment of differing and changing priorities.

Experienced with Microsoft Office and other planning software

Ability to deal with ambiguity and can effectively pose questions to tease out information necessary for decision-making

Committed to quality and excellence. Reviews work for accuracy and delivers final products that are well vetted and reliable

Experience developing and using Excel-based models and conducting quantitative analysis
The salary range for this position is: $195,245.00 - $252,670.00. Gilead considers a variety of factors when determining base compensation, including experience, qualifications, and geographic location. These considerations mean actual compensation will vary. This position may also be eligible for a discretionary annual bonus, discretionary stock-based long-term incentives (eligibility may vary based on role), paid time off, and a benefits package. Benefits include company-sponsored medical, dental, vision, and life insurance plans*.

For additional benefits information, visit:
https://www.gilead.com/careers/compensation-benefits-and-wellbeing
* Eligible employees may participate in benefit plans, subject to the terms and conditions of the applicable plans.

For jobs in the United States:
As an equal opportunity employer, Gilead Sciences Inc. is committed to a diverse workforce. Employment decisions regarding recruitment and selection will be made without discrimination based on race, color, religion, national origin, gender, age, sexual orientation, physical or mental disability, genetic information or characteristic, gender identity and expression, veteran status, or other non-job related characteristics or other prohibited grounds specified in applicable federal, state and local laws. In order to ensure reasonable accommodation for individuals protected by Section 503 of the Rehabilitation Act of 1973, the Vietnam Era Veterans' Readjustment Act of 1974, and Title I of the Americans with Disabilities Act of 1990, applicants who require accommodation in the job application process may contact careers@gilead.com for assistance.
For more information about equal employment opportunity protections, please view the 'Know Your Rights' poster.
NOTICE: EMPLOYEE POLYGRAPH PROTECTION ACT
YOUR RIGHTS UNDER THE FAMILY AND MEDICAL LEAVE ACT
PAY TRANSPARENCY NONDISCRIMINATION PROVISION
Our environment respects individual differences and recognizes each employee as an integral member of our company. Our workforce reflects these values and celebrates the individuals who make up our growing team.
Gilead provides a work environment free of harassment and prohibited conduct. We promote and support individual differences and diversity of thoughts and opinion.
For jobs in France:
Conformément à la Loi « Informatique et Libertés » (06/01/78), nous vous informons du fait que les données personnelles renseignées pourront faire l'objet d'un traitement informatique par Gilead et pourront être transmises aux Organismes Sociaux. Par ailleurs, vous disposez d'un droit d'accès, de rectification et de suppression des données vous concernant. Vous pouvez exercer ce droit en contactant:  FranceDataPrivacy@gilead.com