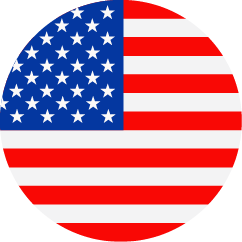 QC Specialist I - Global QC Tech Innovation Team
United States - Maryland - Frederick
Quality
Regular
Job Description
Everyone at Kite is grounded by one common goal – curing cancer. Every single day, we seek to establish a direct line between that purpose and our day-to-day work. Join us in our mission!
Kite is seeking a highly motivated individual and experienced leader to join Kite as QC Specialist I, Global QC Technology Innovation group, to work on new technologies and take cell therapy QC assays to next level.
Reporting to Associate Director or a Manager, in this role you will work closely with the Innovation team members, develop and be responsible for Kite's next generation Analytical assays to position the company as a leader in Cell Therapy area.
Position Responsibilities (include but not limited to):
Work actively in projects in Analytical Method development, validation, and method technology transfer in areas of Flow Cytometry, qPCR, ddPCR and Bioassays consisting of cell culture and ELISA.
Perform analytical assays in techniques such as Flow cytometry, ddPCR, dell culture and ELISA in development and GMP controlled laboratories on critical reagents
Make systems and documentations suitable for GMP laboratory work
Develop, revise and review SOPs,

qualification/validation

protocols and reports.
Conduct investigations regarding out of specifications (OOS) results. Address and manage deviations related to analytical procedures.  
Provide updates at daily and weekly meetings.
Monitor and trend data, complete routine record review of test data and related documents for in-process testing, drug substance and drug product release. Generation of CoAs for product release.
Perform other duties as required.
Basic Qualifications:
Master's Degree OR
Bachelor's degree with 2+ years of experience working in biologics/cell-gene therapy in QC Analytical and or Analytical Development environment OR
High School Degree with 4+ years of experience working in biologics/cell-gene therapy in QC Analytical and or Analytical Development environment
Preferred Qualifications:
Well versed and experienced in bioanalytical methods development and working knowledge of GMP conditions.
Identifying, writing, evaluating, and closing OOS's and investigations.
Strong experience in applying GMP in QC lab in conformance to US, EU and ROW standards.
Working knowledge of quality systems and regulatory requirements (21 CRF Part 11/210/211), Quality Control, GMPs, GLP
Demonstrated ability to create and maintain highly functioning teams.
Excellent interpersonal, verbal and written communications skills which are essential in this collaborative work environment
Comfortable in a fast-pace small company environment with minimal direction and able to adjust workload based on changing priorities.
#QCQA123
#IND123