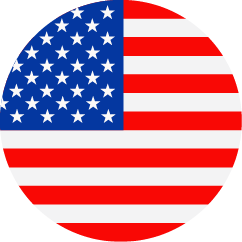 Director, Analytical Operations
United States - California - Oceanside
Process/Product Development & Operations
Regular
Job Description
Specific Responsibilities:
Lead, coach, develop, and inspire a team of seven analysts and scientists
Coordinate and execute phase appropriate Critical Quality Attribute assessment studies
Collaborate with research for the selection of clinical candidate and developability studies
Collaborate with analytical and process development function for the execution of relevant studies necessary to support process development, process characterization and validation.
Plan and execute analytical characterization studies to support phase appropriate comparability studies and reference standard qualification
Write and review relevant sections of regulatory filings, and reports used as source documents
Perform critical data review, design the relevant studies and provide directions for troubleshooting and investigation.
Guide the execution of relevant forced degradation and isolation and characterization of product and process related impurities
Proactively engage in collaboration with internal and external stakeholders to incorporate good practice and industrial trend into analytical development and control strategies.
Explore, develop, acquire new technologies 
Serve as an analytical representative on pharmaceutical development project teams and provides comprehensive project analysis to senior management.
Partake in BAO leadership and work closely with the cross functional groups to achieve project and team strategic goals.
Essential Education, Experiences and Skills:
Ph.D. in Biological Sciences, Chemistry, Chemical engineering, Pharmaceutical Sciences, or relevant field with ≥ 15 years of industry experience.
Must have a proven track record in mass spectrometry, proteomics, and protein biochemistry
Broad and direct experience of managing a variety of analytical activities including characterization method development, reference standard, product characterization, comparability and CQA assessments.
Must have experience in authoring analytical sections of early and late stage regulatory filings
Must have a robust understanding of analytical operations and regulatory expectations
Be an effective communicator of ideas, project goals and results to team members across cross-functional roles/departments.
Be self-motivated and organized, ability to prioritize multiple projects and excellent problem-solving skills.
Must think critically and creatively.
Excellent communication skills (both verbal and technical) and strong interpersonal skills are required.
Innovative, proactive, and resourceful; committed to excellence, quality and continuous improvement.
Preferred Skills:
Track record of publications in peer reviewed journals and oral communications at relevant conferences a plus
Experience in several of the following fields is strongly desired: Analytical chemistry, biochemistry, biological Mass Spectrometry, high performance or ultra-performance liquid chromatography, electrophoretic separations, chemical and biophysical structural elucidation, and bioinformatics.