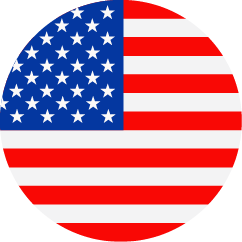 IT Business Systems Analyst II
United States - California - San Diego
Information Technology
Regular
Job Description
Everyone at Kite is grounded by one common goal – curing cancer. Every single day, we seek to establish a direct line between that purpose and our day-to-day work. Would you like to join us in this mission?
We are seeking a highly motivated and innovative individual to join our company as an IT Business Systems Analyst II.  This individual will be responsible for gathering requirements, functional specifications, managing development, and performing deployment of information technology solutions, and other corporate systems in accordance with Corporate standards and to meet current regulatory compliances in our manufacturing facilities.
Based out of our multi-vector manufacturing facility in Oceanside, CA, you will be an integral and highly visible part of Kite's IT organization, reporting directly to the Director, Site IT.
Responsibilities of the IT Business Systems Analyst II include, but are not limited to:
Perform installation, configuration, support, and administration of computer systems in a regulated GMP environment
Provide preventative maintenance on assigned technologies, following established procedures
Work alongside business groups to capture requirements and their priorities
Document process steps and systems enhancements required to support process
Coordinate testing of changes and enhancements with the business to ensure successful delivery
Respond to IT support requests to address operational issues with quality and manufacturing systems and applications
Meet with internal clients and stakeholders to diagnose quality and manufacturing systems issues
Provide technical support on-site or via remote-access systems; pro-active escalation if required
Participate on project teams, provide information & documentation, and execute well defined changes
Continue to develop an understanding of the business processes and all applicable procedures
Align with other manufacturing sites and corporate IT to ensure global consistency
Maintain good client and stakeholder relations
Track and manage work records and compile job reports
Influence changes to standards when necessary
Assist and align with the domain architecture team(s) on solutions design and management
Work closely with various domain architects in Corporate IT to ensure both hardware and software are available for projects, daily operations, and are working properly
Support the architectural aspects of all IT system and application projects in the global Tech Ops IT portfolio
Direct the identification and recommendation of appropriate solutions, upgrades, replacements, or decommissioning options incorporating business and technology productivity, usability, and total cost of ownership
Provide analysis of security protection technologies, as necessary, in accordance with Corporate IT security policies and guidelines in relationship with MES EBR and other enterprise solutions
Account for possible project challenges on constraints including risks, time, resources, and scope
Work closely with project management teams to successfully implement and monitor progress of initiatives
Provide detailed specifications and guidelines for site specific, regional, and other corporate enterprise solutions
Basic Qualifications:
Master's degree in Computer Science or Information Systems and 3+ years of industry experience OR
Bachelor's degree in Computer Science or Information Systems and 5+ years of industry experience OR
High School diploma and 9+ years of industry experience
 
Preferred Qualifications:
Bachelor's degree in Computer Science, Information Systems, or equivalent education or work experience
10+ years of experience related to IT Management or other information technology solutions architecture role, preferably in an international environment
Excellent oral and written communication skills
Analytical and problem-solving skills
High attention to detail regarding accounting skills
Ability to work under indirect supervision
Broad understanding of information technology topics
Demonstrated ability to communicate the complexities of technical programs
Proficiency with information technologies in a secure network environment
Expertise with personal computers in a secure network environment and Microsoft applications (Outlook, Word, Excel, Access, PowerPoint and SharePoint) or similar software
Experience in a cGxP manufacturing environment supporting manufacturing and corresponding technology solutions in a Biotech/Pharma industry
Experience with quality, lab, and manufacturing instruments and systems
Experience in system integration in paperless electronic batch records
Good understanding of commissioning, qualification, and validation
Resilient with the ability to perform in an ambiguous environment and under pressure
Ability to engage and manage multiple stakeholders – at all levels, in an international environment – to achieve objectives
Versatile worker with the ability to deliver against a broad set of objectives and competing priorities concurrently
Consistent excellence in both planning and execution
Organized and disciplined with a systematic approach to problem solving
Honest and credible, with strong communication skills