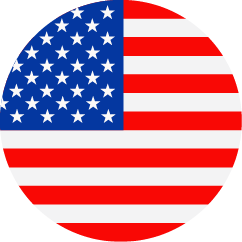 Senior Director, Quality IT
United States - California - Santa Monica
Information Technology
Regular
Job Description
Everyone at Kite is grounded by one common goal – curing cancer. Every single day, we seek to establish a direct line between that purpose and our day-to-day work. Would you like to join us in this mission?
We are seeking a highly motivated individual to join us as a Senior Director, Quality IT for the Kite Information Technology group.
The Senior Director, Quality IT will be accountable for liaising with the Kite Quality Leadership Team and Tech Ops Business Operations and key stakeholders in order to solve organizational information technology problems by helping develop business-enabling technology solutions that support Kite's Quality and Business Operations organization's business capabilities and needs.  This role provides business process development, solution development, and project oversight and accountability.   This role will also lead all Quality systems such as LIMS, ELN, QMS, and various QC site equipment.  This will be a critical role within the Kite IT reporting to the Head of Global Technical Operations IT.  It is a highly cross functional role working closely with the senior leadership team from various business groups dealing with GxP Systems.
Responsibilities of the Senior Director, Quality IT include, but are not limited to:
Act as the key IT point of contact for both the Quality and Business Operations organization including being part of the organization's leadership team
Oversee the long-term planning, including 3-5 year strategic roadmap and implementation of key technology solutions to support Quality and Business Operations business capabilities
Work closely with the Quality and Business Operations business leadership team, sponsors, and other key stakeholders to understand their technology requirements and identify/implement "best fit" technology solutions to meet their needs
Operational ownership of various Quality systems in an FDA regulated biotech or pharmaceutical environment
Accountable for the IT metrics as part of the Quality quarterly metric reporting

Bring best practices to deliver solutions for the business problems through experience driven vision, planning, and hands on experience within a regulated GxP environment

Accountable for the prioritization and execution of new systems and/or enhancements to existing systems; Support day to day operations of various Quality systems like LIMS, QMS, ELN, QC site equipment, etc.
Responsible for the prioritization and execution of new systems and/or enhancements to existing systems of various Business Operations systems and tools
Enforce IT Governance and Change Control amongst IT and business teams to prioritize and implement improvements for all Quality and Business Operations systems
Collaborate closely with other IT groups (infrastructure, service desk, IT security, and portfolio management) on the overall IT solutions delivery process, infrastructure, and database requirements
Assist in evaluating vendor solutions, develop alternatives, and recommend technical solutions in meeting the evolving needs of the quality and production development group
Lead and manage quality system implementations from requirement management through testing and validation
Collaborate with Quality team on computerized system validation (CSV) activities like IQ/OQ/PQ and other regulatory requirements to ensure the compliant and validated state of all Quality systems
Responsible for the tools, automated testing, and resources to support CSV activities
Accountable for system administration and integration of Quality systems with other enterprise and technical operations systems
Assist in developing, modifying, and reviewing SOPs, work instructions, and other relevant documentation for quality systems administration
Manage internal and external teams to implement, deploy, and manage GxP systems
Identify and lead the implementation of analytics solutions for quality groups to deliver KPIs related to Quality data and process monitoring
Basic Qualifications:
PhD and 12+ years of industry experience OR
MS/MA and 12+ years of industry experience OR
BS/BA and 14+ years of industry experience OR

High School diploma and 18+ years of industry experience
Preferred Qualifications:
BS in Life Sciences, Engineering, or Computer Science; Masters preferred  
12+ years' experience working within a GxP regulated setting (Laboratory, Quality, Manufacturing, IT)
Knowledge of cGMP/ICH/FDA regulations with 21 CFR Part11; GAMP knowledge

10+ years of experience in implementing systems for Quality and integrating them with other enterprise and technical operations systems

Experience with various lab instruments used with product development and manufacturing and integrating them with other systems

Experience in implementing and supporting quality systems like LIMS, QMS, QC equipment; any experience with Labvantage LIMS, Oracle Agile QMS, Veeva QMS, ComplianceWire, and Veeva Quality Document system will be a plus

Experience with Manufacturing Execution System, Electronic Batch Records systems, and integration with LIMS will be a plus
Experience with SAP ERP system and integration with LIMS will be a plus
Experience with Clarity will be a plus
Experience in defining the requirements for data warehouse with data from various quality, product development, and manufacturing systems
Experience in handling infrastructure and instruments qualifications and validations for regulatory requirements
Experience with emerging cloud, SaaS, and web technologies
Ability to handle conflicting priorities from various business groups and prioritize them based on the business requirements and resource availability
Experience in implementing and leading change management and governance process, owning deviations and change control in a regulated environment
Effective organization and time management skills, with the ability to work under pressure and adhere to project deadlines in a fast-paced environment
Strong written & verbal communication and presentation skills with good executive presence to interact with senior leadership team from various business groups
Proficient in tools like PowerPoint, Visio, and other tools to develop process flows and presentations
Experience in leading, managing, and mentoring a team of Quality systems professionals