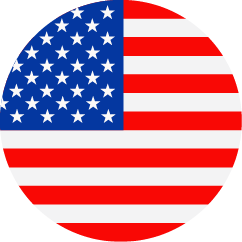 Vice President, Quality Systems and Quality Engineering
United States - California - Santa Monica
Quality
Regular
Job Description
Everyone at Kite is grounded by one common goal – curing cancer. Every single day, we seek to establish a direct line between that purpose and our day-to-day work. Would you like to join us in this mission?
We are seeking a highly motivated individual for the role of Vice President, Head of Quality Systems and Quality Engineering reporting to the Global Head of Quality and responsible for leading the Quality systems and engineering function globally. In this role you will collaborate cross-functionally with Regulatory Affairs, Legal, Manufacturing, Process Development, Supply Chain, Facilities & Engineering, CMC Regulatory, Business Operations, IT, HR and Finance to ensure the success of Kite Technical Operations.
In addition, you will lead Quality Systems and engineering teams and set quality standards across Kite including:  compliance, quality risk management, quality management review, regulatory reporting of quality events, document control, training, quality policy, auditing, quality engineering and metric control planning.  The Head of Quality Systems and Engineering is responsible for developing and leading Kite's quality systems and strategy teams for early phase clinical GMP as well as commercial life cycle cell therapy products. 
The Head of Quality Systems and Engineering is responsible for oversight of Kite global quality risks and reporting risks through the risk register to senior management.   Cell therapy is a new and emerging therapeutic area and requires critical thinking in the effective and efficient development of quality teams as well as quality systems.  
Responsibilities include but are not limited to:
Strategy – Partner with leadership and functional team leads to develop a comprehensive quality systems strategy fit for cell therapy.  Execute the strategy in a systematic, efficient and effective manner.

Compliance – Set global compliance standards based on country boards of health regulations and guidance as well as industry standards.

Quality Risk Management – Build and manage comprehensive QRM system.   Assure efficient, effective implementation of QRM tools across global network.

Quality Management Review – Continue to refine the QMR process to assure technical competency, data driven decisions and assurance that critical quality events are escalated effectively to senior management.

Regulatory Reporting – Assure oversight of all critical quality events globally.   Assure timely and technically accurate reporting of events such as BPDR, field alerts, etc. are completed.

Quality Engineering – Continue to refine our computer systems validation including paperless systems as well as setting standards and monitoring global systems for data integrity and master data governance standards for all GxP IT systems.  Assure all quality systems work flows are designed and deployed using operational efficiency tools and mindset.

Document Control – Manage global document management system to assure electronic system as well as document standards are maintained across the network.  Support detailed document control for corporate functions at headquarters.

Training – Manage global training system to assure electronic system as well as training standards are maintained across the network.  Support detailed training for corporate functions at headquarters.

Quality Policy – Continue development and effective/efficient implementation of phase appropriate and commercial lifecycle quality policies.   Assure global quality policies are based on ICH standards and are effectively, consistently and efficiently implemented across Kite global network.   Assure policies align with Gilead quality policies.

Metric Control Planning – Manage the global MCP and assure that data is sourced using valid data mining tools (data Lake).  Assure all clinical and commercial sites and functions report data from valid sources.   Link MCP data to QMR and QRM processes to assure senior management is informed.

Audit System – Build and manage a global audit program that assures all sites and functions are compliant with our regulatory files as well as country regulations and guidance.   Assure through industry and regulatory intelligence that we continue to maintain our positive compliance profile

Global Network – Closely partner and collaborate with all identified functions to implement, monitor and evolve the quality system.

Inspection Management - Provide inspection oversight including US FDA, EU EMA, and other country boards of health as required.  Review and approve all inspection responses for sites and functions as assure follow up on all inspection commitments.

Continuous Improvement – Closely partner with Business Operations to ensure process alignment and drive product/process improvements to improve reliability, quality, productivity and efficiency. Create an open, inclusive and "speak-up" environment to ensure that the best innovative solutions are identified and implemented.

Talent Development – Closely collaborate with HR to build and develop an inclusive high performing team, develop the next generation of leaders by creating a feedback rich culture, ensuring effective personal development of leaders, and building a strong succession pipeline.
Basic Qualifications:
PhD degree in life sciences, engineering or related field with 14 years of relevant experience in the biotechnology or biologics industry; or Master's degree as above with 16 years of experience as above; or Bachelor's degree and 18 years of experience as above; or High School degree and 22 years of experience as above.
Preferred Qualifications:
Education - Advanced degree, e.g. MS, MBA and/or PhD preferred with at least 20 years of experience managing operational teams in the biotechnology or biologics industry, preferably with 10+ years of senior leadership experience

International Mindset – Previous regional and global responsibility, international assignment preferred. Experience leading global functions, domestic and/or international manufacturing sites.

Interpersonal Skills – Vulnerable, humble, confident, courageous. Ability to give and earn trust. High level of emotional intelligence, exceptional listening, verbal and written communication skills.  

Decision Making - Proven ability to make objective, inclusive, robust and unbiased decisions with imperfect information. Ability to embrace other people's point of view - especially if different than one's own.

Cross-functional Collaboration – Cross-functional, corporate and site experience with a focus on bringing diverse perspectives together, sharing best practices, and effectively leveraging resources in an inclusive manner to further Kite's enterprise strategy and achieve Technical Operation's objectives.

Change Management - Effective Sponsorship and influencing skills. Adaptive, agile, flexible, open minded. Proven ability to build cross-functional commitment, lead, simplify and scale complex dynamic organizations through change.

Business & Scientific Acumen - Broad understanding of the business model, science, manufacturing, facilities, engineering, process development, supply chain, regulatory, and information technology expectations for cell therapy.

Drug Development - understands product life cycle management from early clinical phases through commercialization, and how to translate innovative clinical process and assay development into regulatory strategy to gain Health Authority approval and advance the pipeline.

Enterprise Leadership - ability to build inclusion, empowerment and accountability across teams and functions by being bold in aspiration and agile in execution, caring and making time for people, listening, speaking openly and explaining the "why", trusting in others and oneself to make sound decisions, and owning the impact of one's words and actions.

Entrepreneurial - high energy level with a positive "can do" attitude, ability to adapt and think "out of the box" and rapidly turn ideas into action in a nascent, evolving, innovative industry. Manage ambiguity with aplomb and calmness. Creative, innovative and comfortable with risk-taking.