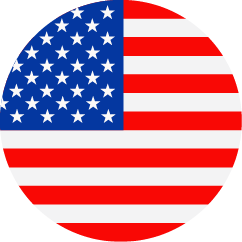 Senior Manager of Quality Control Analytics
United States - Maryland - Frederick
Quality
Regular
Job Description
Everyone at Kite is grounded by one common goal – curing cancer. Every single day, we seek to establish a direct line between that purpose and our day-to-day work. Join us in our mission!
We are seeking a highly motivated individual to join us as a Senior Manager of Quality Control Analytics to support the startup of Kite's brand new, state of the art, commercial Cell Therapy facility currently under construction in Frederick, Maryland. Reporting to the Director of Quality Control, the Senior Manager will build the Commercial QC analytical team and will have the overall responsibility for planning coordination, and supervision of the operational activities in the analytical laboratory.   
 
In this opportunity, internally known as the Senior Manager of Analytical Operations, you will provide daily oversight of the analytical testing and sample management in support of fast paced commercial manufacturing of raw material, final drug product and stability testing (of Cell Therapy Products).  You will also be responsible for upkeep and maintenance of QC instrumentation and lab in GMP compliance.
Responsibilities for the Senior Manager of Quality Control Analytics include:
Accountable for the execution of routing and non-routing testing 

Build a team, provide necessary training and ongoing coaching   

Manage the execution of method validation and analytical technical transfers.

Establish user requirements for purchase, qualification of Kite's QC analytical equipment.  Work with internal and external resources to maintain equipment in an optimal state. 

Manage daily stand-up huddles and communication hand-offs between shift

Provide updates at daily and weekly meetings and establishes timely communication and escalation of issues to management.

Adopts and implement Lean and six sigma lab concepts including setting up maintaining a Kanban system and 5-S program

Assist in the preparation of dossiers and data packages for interactions between Kite and Regulatory agencies.    

Assist in regulatory inspections and interact with regulatory agencies and participate in inspections.

Review of records, generation of CoAs for product release.  Complete routine record review of test data and related documents associated with testing.

Develop, revise and review SOPs. 

Responsible for QC's analytical training and monitoring the GMP systems to ensure compliance with documented policies.

Manage and conduct lab investigations, write deviations, and own change controls.

Responsible for data trending, control charts and metrics.

Work in close collaboration with cross functional partners on projects

Up to 10% international and domestic travel
Basic Qualifications:
PhD
OR
MA/MS degree with 6+ years of analytical and/or operations and/or quality experience
OR
BA/BS degree with 8+ years of the aforementioned experience
OR
High school degree with 12+ years aforementioned experience
Preferred Qualifications:
Advanced degree in Molecular Biology, Biochemistry, Biology or a related scientific discipline

Well versed and experienced in bioanalytical methods and experience in managing a Quality Control laboratory under GMP compliance

Strong experience in various analytical techniques:  Flow cytometry, ELISAs, PCR, cell-based assay, and other applicable methods

Comfortable in a fast-paced commercial environment with minimal direction and able to adjust workload based upon changing priorities

Experience with implementing and maintaining lean, and six sigma concepts

Familiarity with validation and technology transfer to internal and external analytical labs.

Strong Experience in applying GMP in QC lab in conformance to U.S., EU, and ROW standards

Experience in conducting lab investigations, writing deviations, implementing CAPA and initiating change control.

Ability to effectively negotiate and build collaboration amongst individuals.

Demonstrated ability to develop, coach, and mentor key employees

Excellent interpersonal, verbal and written communication skills are essential in this collaborative work environment
Does this sound like you? If so, apply today!
#LI-ML1
#IND123