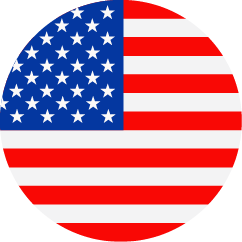 QC Analytical Lab Ops Specialist I - $8,000* Sign On
United States - Maryland - Frederick
Quality
Regular
Job Description
Everyone at Kite is grounded by one common goal – curing cancer. Every single day, we seek to establish a direct line between that purpose and our day-to-day work. Join us in our mission!
Responsibilities (include but are not limited to):
Perform testing of raw materials, intermediates and final products by following analytical methods: Cell based bioassays, Flow Cytometry, ELISA and qPCR assays.
Work with internal and external resources to maintain lab in an optimal state.
Assist with monitoring and trending data, complete routine record review of test data and related documents for in-process testing, drug substance and drug product release. Supply information to support generation of CoAs for product release.
Maintains laboratory instruments for calibration and routine maintenance
Author or revise SOPs,

qualification/validation

protocols and reports.
Asist with lab investigations regarding out of specifications (OOS) results. Participate in determination of root cause for deviations related to analytical procedures.  
Provide updates at daily and weekly meetings.
Monitor the GMP systems currently in place to ensure compliance with documented policies.
Review proposed changes to systems, procedures, methods, and submissions to regulatory agencies, as appropriate.
Gather metric information for use in continuous improvement of areas of responsibility.
Perform other duties as required.
 
Basic Qualifications:
Bachelor's Degree OR
AA Degree and 2+ years' experience in biotechnology or related field and Quality Control experience OR
High School Degree and 3+ years' experience in biotechnology or related field and Quality Control experience
Preferred Qualifications:
Strong knowledge of GMP, SOPs and quality control processes.  
Identifying, writing, evaluating, and closing OOS's and investigations.
Proficient in MS Word, Excel, Power Point and other applications.
Strong written and verbal communication skills.
Ability to communicate and work independently with scientific/technical personnel.
Well versed in various analytical techniques such as Flow Cytometry, ELISAs, PCR, and cell bioassays and other applicable methods to the testing of biopharmaceuticals.
Working knowledge of quality systems and regulatory requirements (21 CRF Part 11/210/211).
Preferred: Experience in the biotech and/or pharmaceutical industry.
Potential shifts are Sunday – Wednesday or Wednesday – Saturday. Business need may require alternate work schedule, such as swing shift hours.
Does this sound like you? If so, apply today!
* This Position qualifies for a $8,000 Sign-on Bonus, $4,000 payable within 30 days of start date and $4,000 payable following 6 months of continuous employment. Payments are subject to a 1-year repayment agreement from date of payment issue.  Applies to external hires only.
#LI-ML1
#IND123