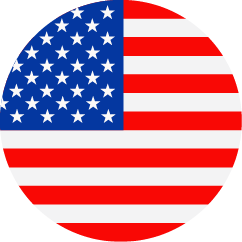 Global Logistics Launch Specialist
United States – Remote
Manufacturing Operations & Supply Chain
Regular
Job Description
Everyone at Kite is grounded by one common goal – curing cancer. Every single day, we seek to establish a direct line between that purpose and our day-to-day work. Would you like to join us in this mission?
We are seeking a highly motivated individual to join us as a Global Logistics Launch Specialist out of our Santa Monica, CA headquarters.  This Logistics Launch Specialist, internally known as a Supply Chain Specialist IV, will tactically support the setup of new transportation lanes (possibly including trade compliance activities), as well as day-to-day logistics coordination of Kite products distributed to the APAC, EU, LATAM, and TMEA regions.
Ideally, we would like this Logistics Launch Specialist to be based in Santa Monica, CA in our global headquarters, but we may opt for this person to work remotely within the contiguous United States (preferably on the West Coast).
Responsibilities of the Global Logistics Launch Specialist include:
New Business Startup:

Tactically supports the implementation of APAC, EU, LATAM, and TMEA supply chain distribution networks for new countries and treatment centers

Provides operational logistical support and expertise to new product launches and the geographical expansion of existing products

Tactically supports logistics capabilities in the APAC, EU, LATAM, and TMEA regions:

Supports trade compliance analysis

Supports lane analysis

Supports shipping qualification
Launching the Global Logistics Center of Excellence

Assist the Head of Global Logistics in Drafting the Governance Policy Document and any additional SOPs or region-specific work instructions

Assist the Head of Global Logistics in the creation of a Global Risk Management program across all Global Supply Chain functions at Kite

Lead and support projects aimed at Global Logistics standardization and process improvements

Implementation of KPI dashboards and visualization of other supply chain related analytics
LSP Vendor Management:

Develops and manages partnerships and relationships with LSPs

Develops and oversees the process of performance management of LSPs including the creation of vendor specific performance scorecards

Manages the sourcing, onboarding, performance and relationship of Logistics Service Providers (LSPs), external warehouses, and other suppliers

Supports the global strategic QBR's to improve and develop services from LSPs

Creates and/or updates contractual documents between kite and LSPs
Logistics:

Day-to-day strategic oversight of the distribution of Kite's products in the APAC, EU, LATAM, and TMEA regions

Initiates and manages purchase orders for logistics related purposes

Identifies deviations or compliance risks and escalates issues to appropriate levels of management

Troubleshoots and develops action plans for both expected/unexpected logistical issues

Develops, authors, and implements lane assessments, procedures, and work instructions for logistics related processes

Tracks, reviews and reports metric information for use in continuous improvement

Implements cross-border logistics solutions for customs and sales tax activities

Assists the head of the department in managing the budget and ensures department adhere to the approved budget

Prepares standard documents, such as work orders, purchase orders, material transfer requests, or shipping documentation
Basic Qualifications:
MS / MA Degree with 2+ years of the Supply Chain Transportation and/or Global Logistics and/or Operations experience
OR
BS / BA Degree with 4+ years of the aforementioned experience
OR
Associate's Degree with 5+ years of the aforementioned experience
OR
High School Degree with 6+ years of the aforementioned experience
Preferred Qualifications:
Experience in managing transport lanes for international shipments

Experience in managing transport lanes for cold chain pharmaceuticals

Experience in managing international trade compliance (APAC, EU, LATAM, and TMEA regions experience preferred)

3+ years of project leadership experience

Practical expertise with cGMP manufacturing and regulatory regulations and requirements for pharmaceuticals and devices

Ability to think critically and strategically and demonstrate troubleshooting and problem-solving skills

Excellent interpersonal, verbal and written communication skills

Ability to function efficiently and independently in a changing environment

Familiarity with various APAC, EU, LATAM, and TMEA regional regulations including those related to hazardous shipments, employee safety, and freight classifications

Demonstrated knowledge of pharmaceutical manufacturing of biotechnology products, aseptic processing, cell therapy products and process development

Experience working in ERP systems

Must have a continuous Improvement and growth mindset

In depth experience in Microsoft Excel (tables, arrays, formulas, conditional formatting)

Experience in statistical analysis using JMP or Minitab

Professional certifications and membership in Professional Associations (APICS CLTD, CSCP)

Previous experience with cell therapy products is a plus

Lean Six Sigma Certification is a plus (Yellow, Green, and/or Black Belt)
Does this sound like you? If so, please apply today!
#IND123
#LI-ML1