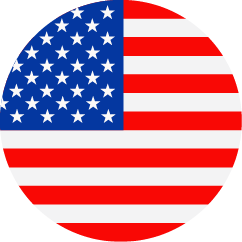 Process Engineer II - Lab Support
United States - California - El Segundo
Process/Product Development & Operations
Regular
Job Description
Everyone at Kite is grounded by one common goal – curing cancer. Every single day, we seek to establish a direct line between that purpose and our day-to-day work. Would you like to join us in this mission?
Kite is seeking a highly motivated individual with biotechnology experience to work on innovative T cell therapies for cancer treatment. As a Process Engineer II for Manufacturing Sciences and Technology (MSAT), you will provide lab support for commercial GMP manufacturing, technology transfers, development studies, validation, and continuous improvement projects for Kite's engineered T cell therapy products. Additionally, you will author product impact assessments, root-cause analysis reports, sampling plans, technical reports, and provide technical assessments, rationales and approval for engineering/ process changes. MSAT is currently building out a lab and this position will eventually transition into lab scientist position that will support deviation investigation and reduction.  
Responsibilities (include but are not limited to):
Perform lab support as the process development representative for manufacturing site

Author process and product impact assessments
Support cross functional teams to perform root-cause investigations and deviation resolution for moderately complex problems
Monitor process performance through data-based trending
Data based deviation resolution and improvement projects
Support manufacturing through risk assessments and remediation measures
Collaborating with technical and operational stakeholders, write and review SOPs, batch records, and other operational related documents as needed

Lead continuous improvement projects and support initiatives
Support development studies. Author protocols and reports for process efficiency studies
Participate in evaluation of new technology and process automation for introduction into GMP manufacturing
Support regulatory inspections and projects for regulatory commitments
Act as communication channel between global organizations and site manufacturing
Support building of new lab
Once the lab is built, the roles will expand to

Perform assay or tests for investigation of process/equipment/material issues.
Design and author experimental studies
Conducts technical and scientific training
Requirements:
BS or BA in Biochemical Engineering, Chemical Engineering, Biotechnology, Chemistry, Biology, or equivalent with 4+ years of relevant experience or
MS in Biochemical Engineering, Chemical Engineering, Biotechnology, Chemistry, Biology, or equivalent with 2+ years of relevant experience or
HS Diploma with 6 + years of relevant experience in Biochemical Engineering, Chemical Engineering, Biotechnology, Chemistry, Biology, or equivalent
Preferred Qualifications:
Basic knowledge in analytical techniques (eg. Flow)
Demonstrates ability in executing assays or test and interpreting experimental outcomes
Have an understanding of process development, validation, and Lifecycle management to support comparability studies, process validation, and licensure changes
Demonstrated knowledge of pharmaceutical manufacturing of biotechnology products, aseptic processing, cell culture, and process development
Practical expertise with cGMP manufacturing and regulatory regulations and requirements for pharmaceuticals and devices
Experience with leading investigations, writing deviation reports, change controls, and corrective actions
Ability to share complex principles of knowledge to others (team member, stakeholder, external, or inspection) along with strong technical writing abilities
Experience working with or leading cross functional teams to obtain project deliverables
Working knowledge of scientific and engineering principles
Knowledge of data management tools and statistical process controls
Certified Quality Engineer, Six Sigma Green Belt, Six Sigma Black Belt or similar is a plus
Does this sound like you? If so, please apply today!
#LI-ML1
#MFG123MD