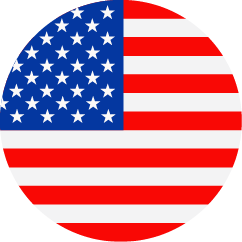 Research Scientist, Process Development Analytical Operations
United States - California - Santa Monica
Process/Product Development & Operations
Regular
Job Description
Product Attributes Sciences is looking for a talented and highly motivated Research Scientist, with a background in immunology and/or cancer biology, to lead characterization studies to identify key drivers of product potency. The ideal candidate will have an extensive knowledge of T cell biology that include cell signaling, activation, differentiation, exhaustion and functionality. The successful candidate is an expert in multi-color flow cytometry and possesses a broad knowledge of immunoassays including, but not limited to, in vitro stimulation/killing, population labeling/tracking, as well as single-cell analysis. Their work will focus heavily on immunology and enable understanding of the impact of material/product heterogeneity on mechanism of action and product efficacy.
The Research Scientist will be responsible for independently designing, planning and executing studies to identify biomarkers to elucidate the structure and function of Kite's cell therapy products. The ideal candidate will have a strong background in flow cytometry and working knowledge of immunophenotyping, cell health and fitness, as well as function to enhance process and product understanding. In partnership with Research and Translational Medicine, the Research Scientist will work cross-functionally to identify new technologies and opportunities for continuous process/product improvement.
Key accountabilities would include functioning as an immunologist and/or cancer biologist with expertise in flow cytometry to enhance process as well as product understanding, and participate in cross-functional efforts with Research and Translational Medicine to evaluate an array of cell therapy engineering challenges with an overarching goal to improve manufacturability and product quality. This role has a significant scope of growth which will evolve and expand over time to include mentoring junior team members, functioning as a T cell biology expert and working with key stakeholders to build and advance product characterization workflows to enhance product understanding and engineering.
Responsibilities and Duties
Independent study design and execution to assess immunophenotype of the incoming material, in-process, and final product for multiple Kite cell therapy programs to support Process Development activities
Interrogate and functionally define T cell and other immune cell subsets with potential impact on process and product performance
Design and perform phase-appropriate analytical methods, including but not limited to high-quality flow cytometry assays, to quantitate biomarkers and interrogate T cell biology
Act as a flow cytometry SME for Analytical Development and responsible for knowledge/ technology transfer of in-process and product characterization methods across Kite sites
Develop, characterize, bank and maintain reference and/or positive control test materials as well as set acceptance criteria for use in laboratory studies and enable understanding of method performance
Use forward looking perspective to contribute towards strategic (go/no-go) decisions as well as recommend new technologies for the Process Development team to pursue
Participate as a key member in cross-functional teams that align on strategies to characterize in-process and product attributes in Kite cell therapy products
Function independently in non-routine development activities and project goals
When required, assist in technology transfer, qualify/validate bioanalytical assays, sample shipments and assay implementation with CRO
Author and review technical documents (e.g., development reports, SOPs, and technical reports)
Maintain accurate documentation of experiments in ELN and reports
Function as a key contributor to Process Development knowledge by remaining up to date on scientific literature and the newest developments in relevant fields
Effectively communicate scientific findings pertaining to process/drug development via external and internal presentations, publications, patents, white papers, etc.
Demonstrate leadership traits through team participation, internal consulting, and mentoring of junior team members
Requirements:
Ph.D/PharmD with 0-2+ years of postdoctoral research experience; OR
MA/MS/MBA with 6+ years of industry experience; OR
BA/BS with 8+ years of industry experience; OR
HS Diploma with 12+ years of applicable industry experience
Additional Qualifications:
Strong scientific background in immunology, cancer biology or cell biology.

In-depth knowledge of T cell biology (e.g., T cell biomarkers, functionality, life cycle) and immune cell therapy (e.g.,

viral vectors, CAR T functional assays)

is strongly desired.

Deep technical understanding of multi-color flow cytometry and flow cytometry data analysis (FACSDiva, FlowJo), with 5+ years of direct, hands on experience is preferred.

Experience with multiple flow cytometry platforms (BD Canto II, BD Canto 10, FACS Aria, Cytoflex S, and Cytoflex LX) is a plus.

Experience with phenotypic analysis of multiple immune cell populations is preferred.

Experience with cell culture (aseptic techniques, human cell line expansion); experience with human primary cell culture and isolation of immune cells from multiple tissues is preferred.

Experience with ddPCR, phospho-flow, ELISA, MSD or Luminex-based assays is a plus.

Proficiency in data analysis software (e.g., FlowJo, JMP, Prism, Microsoft office).
Evidence of high level of scientific expertise demonstrated through scientific publications, literature review and scientific conference participation is preferred.
Overall understanding of drug development process and its impact on projects, goal and timelines is preferred.
Experienced in establishing and maintaining internal and external collaborations, especially with outside centers of excellence in field of specialization.
Self-motivated, organized and detail-oriented, with demonstrated ability to work efficiently as part of a team in a dynamic and fast-paced scientific environment with changing priorities.
Excellent oral and written communication and presentation skills.
Positive and can-do attitude.
Ability to work with minimal supervision.