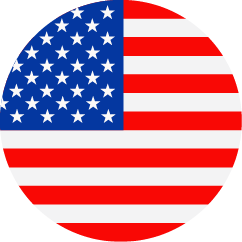 Maintenance Team Lead
United States - California - La Verne
Facilities Operations/EH&S
Regular
Job Description
Maintenance Team Leader
Gilead Sciences, Inc. is a research-based biopharmaceutical company founded in 1987. Together we deliver life-saving therapies to patients in need. With the commitment and drive you bring to the workplace every day, you will be part of a team that is changing the world and helping millions of people live healthier, more fulfilling lives. Our worldwide staff is a close community where you can see the tangible results of your contributions, where every individual matters, and everyone has a chance to enhance their skills through ongoing development. Our scientific focus has resulted in marketed products that are benefiting hundreds of thousands of people, a pipeline of late-stage drug candidates, and unmatched patient access programs to ensure medications are available to those who could otherwise not afford them. By joining Gilead, you will further our mission to address unmet medical needs and improve life by advancing the care of patients with life-threatening diseases.
Role and Responsibilities:
Supervises Maintenance Technicians, including organizing and prioritizing daily tasks, performing training, and writing performance reviews.
Schedules the daily activities of Maintenance Technicians in the maintenance, repair, calibration of equipment and/or mechanical, electrical systems in respective area of responsibility, ensuring that Standard Operating Procedures (SOPs), current Good Manufacturing Practices (GMPs) and all other regulatory requirements are followed.
Procures spare parts, labor, special tools, contracts, documentation (such as CRRA's, SOP's) and equipment availability for work execution.
Ensures that Standard Operating Procedures (SOPs), current Good Manufacturing Practices (GMPs) and all other regulatory requirements are followed.
Develops the weekly, and plant shutdown schedule / work lists. Identifies external resources as needed for recovery activities.
Functions as project lead.
Provides refresher training to departmental size groups.
Revises SOPs and other controlled documentation as necessary. Controls inventory and specialized tools.
Receives all work orders from the requesting departments of the areas to which he/she is assigned, except for emergency work that is requested of the appropriate maintenance supervisor for immediate attention.
Ensures the safety needs are given a top priority in work planning
and scheduling.
Estimates jobs showing sequence of steps, the number of mechanics and required man-hours for each step.
Estimates cost of each work order in terms of direct labor, materials required and total cost.
Maintains backlog files of work orders awaiting scheduling in accordance with their priority and requested completion date.
Attends meetings with the production planning department and participates in the overall plant scheduling of the following week's work, and negotiates for downtime "windows" during which preventive and corrective maintenance requiring downtime can be performed.
Finalizes own schedules for which he/she is responsible, ensuring that the work scheduled balances with the man-hours available so that a full day's work is provided each person.
Follows up with Team Leaders and Maintenance Technicians to ensure the schedules and work orders are executed at the proper time.
Carefully reviews completed schedules and corresponding work orders returned by the maintenance area supervisors, monitors work order progress, and prepares associated reports.
Reviews with the maintenance area supervisors the actual labor expended versus estimated labor and material used for completed jobs, in order to determine co-effective measures needed to improve the accuracy of estimating and improving methods of doing work.
Knowledge and Skills:
Demonstrates extensive understanding and application of maintenance principles, concepts, and practices, and standards. References maintenance engineering
Demonstrates proficiency in current Good Manufacturing Practices (GMPs) and safety regulations.
Demonstrates excellent verbal, written, and interpersonal communication skills.
Proficient in Microsoft Office applications.
Required Education and Experience:
8+ years of relevant experience and a high school diploma.
Current Leaving Certificate and Trades Certificate GSL.
Previous experience in biotech or pharmaceuticals industry desirable.
Previous experience working in highly regulated manufacturing environments desirable.
If this is not the right move for you now but remain interested in a career at Gilead Sciences please connect with us via our talent community: https://gilead.avature.net/Gilead
About Gilead:
Gilead Sciences, Inc. is a research-based biopharmaceutical company that discovers, develops and commercializes innovative medicines in areas of unmet medical need. With each new discovery and investigational drug candidate, we seek to improve the care of patients living with life-threatening diseases around the world. Gilead's therapeutic areas of focus include HIV/AIDS, liver diseases, cancer and inflammation, and serious respiratory and cardiovascular conditions.