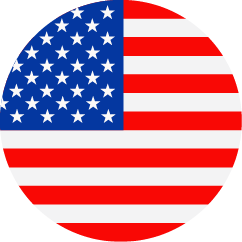 Distribution Specialist II - $8,000* Sign On
United States - California - Santa Monica
Manufacturing Operations & Supply Chain
Regular
Job Description
Kite is seeking to cure cancer by applying cutting edge technology in the field of cell therapy.  We are the leader in producing licensed therapies.
We are seeking a Distribution Specialist II to join our team in Santa Monica. The individual will plan, oversee, and participate in the materials management operations and activities to support Production operations team and other internal customers.
Responsibilities:
Manage the day-to-day assignments of warehouse job tasks and monitor completion of required activities
Receive incoming shipments of non-GMP/GMP materials and equipment following established procedures
Dispense and kit GMP materials to support production operations
Prepare and deliver raw materials, samples, finished product, etc. to various departments as needed ensuring proper procedure and temperature range are followed
Maintain accurate inventory of GMP warehouse materials
Performing inventory cycle counts
Perform accurate ERP transactions
Monitor Kanban area to ensure optimum replenishment of materials
Communicate inventory discrepancies to warehouse operations team and escalate when appropriate
Cross-train in all areas of the warehouse operations
Pick, Pack, and Ship finished product, materials, and equipment as required per established policies and procedures
Ensure individual employee training is up to date
Adhere to all safety procedures and GMP's requirements at all times
Gown aseptically for work in a cleanroom environment
Keep warehouse operation clean and inspection ready at all times
Basic Qualifications:
AA degree and 1+ years' of experience in supply chain, warehouse in a biotech/pharma industry OR
High School Degree and 2+ years' of experience in supply chain, warehouse in a biotech/pharma industry
Preferred Qualifications:
Bachelor's degree in supply chain
Basic knowledge of pharmaceutical manufacturing of biotechnology products, aseptic processing, cell culture product
Experienced with adherence to SOPs and cGMP regulations, and documentation associated with clinical manufacturing
Proficient with Microsoft Word, Excel and data analysis
Strong verbal and written communication skills
Physical Requirements: work off-shift and long hours, lift over 30 lbs., remain in a cleanroom environment for long periods of time
This Position qualifies for a $8,000 Sign-on Bonus, $4,000 payable within 30 days of start date and $4,000 payable following 6 months of continuous employment. Payments are subject to a 1-year repayment agreement from date of payment issue. Applies to external hires only.