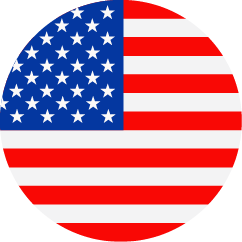 Post Doc Scientist, Oncology, Tumor Microenvironment (TME)
United States - California - Foster City
Research
Post Doc
Job Description
About Gilead:
Gilead is a research-based biopharmaceutical company that discovers, develops and commercializes innovative medicines in areas of unmet medical need. With each new discovery and investigational drug candidate, we seek to improve the care of patients living with life-threatening diseases around the world.  We are actively seeking candidates for the inaugural class of our new Postdoctoral Scholar Program in Gilead Research.  This is an opportunity to conduct cutting-edge independent research at a highly innovative company.  We welcome all qualified candidates to apply!
Summary:
The Postdoctoral position in the laboratory of Jamie Bates provides a unique opportunity for independent research investigating novel approaches to relieve immunosuppression imposed by the tumor microenvironment (TME). Cancer associated fibroblasts and myeloid cells, endothelial cells, and the extracellular matrix can provide suppressive signals that prevent T cell activation, and/or promote T cell exclusion.
The successful candidate will be expected to design an independent research program aimed at delineating key drivers of TME-driven immunosuppression with the goal of providing rationale for a novel combination partner for immunotherapy. The candidate will be invited to take advantage of cutting-edge technologies available at Gilead such as spectral flow cytometry analysis, single-cell RNAseq and spatial transcriptomics, while collaborating with multiple groups with expertise in recombinant protein generation, cell based assay optimization, immunostaining and multiplexing with quantitative analysis, in vivo pharmacology, as well as state-of-the art bioinformatics capabilities.
The results of these studies will inform the rational design of novel therapeutics intended to broaden the number of patients who respond to immunotherapy by providing TME-targeting approaches that can overcome innate and adaptive mechanisms of resistance. The fellow will be encouraged to design their own research plan, publish their work in top tier journals, and present at scientific conferences.
The selected candidate will work in a highly collaborative environment at Gilead, with an emphasis on high impact publications. This postdoctoral position provides access to world class research facilities and the opportunity to leverage expertise and resources across multiple functional areas at Gilead Sciences Inc.
Minimum Qualifications:
Candidates should have a Ph.D. in Molecular Biology, Cell Biology, Immunology or related field, a record of independent high impact research as evidenced by publications and experience in one or more of the following areas:
Inflammation/Oncology

Stromal or myeloid biology

TGF-β presentation and/or signaling mechanisms

In-vitro and/or in-vivo study of immune cell biology
Keywords: Post Doc Fellow, Post Doc Fellowship, Post Doctoral Fellow, Post Doctoral Fellowship, Post Doctorate, Postdoc, Post Doctoral Scientist