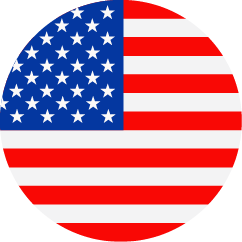 Sr Research Associate, Bioinformatics
United States - California - Santa Monica, United States – Remote
Research
Regular
Job Description
At Kite pharma we are revolutionizing the treatment for cancers through immunotherapy through novel breakthrough technology. We have developed and launched best in class CAR-T therapy Yescarta, currently curing patients from previously intractable b-cell malignancies.  We are using our expertise to apply our success to other indications, and you can help!
We are seeking a Senior Research Associate, Bioinformatics to join our Cell Therapy Research Center in Santa Monica. You will have the opportunity to work in a fast-paced and highly collaborative environment to support a growing R&D portfolio, to build an organization centered on cutting-edge technology, and to develop models based on complex high-dimensional research and clinical data sets. You will provide technical support to dry and wet lab scientist, enabling the interface between high-throughput analytical capabilities and high-throughput genomics and proteomics technologies.
Responsibilities
Build and maintain bioinformatics pipelines for the analysis of high-throughput multi-omics data
Develop and maintain technical solutions to support Bioinformatics Research
Serve as the interface between IT infrastructure and analytical capabilities for analysis and automatic processing of high-throughput genomics and proteomics data
Provide Engineering services and solutions as required by the Bioinformatics Research Scientists
Basic Qualifications
Master's Degree - OR -
Bachelor's Degree and 2+ years of scientific experience - OR -
AA Degree and 4+ years of scientific experience - OR -
High School Degree and 5+ years of scientific experience

Preferred Qualifications
MS degree in the field of systems biology, bioinformatics, computational biology
AWS SysOps Administrator or Developer certification 
Full proficiency Linux shell scripting and Linux administration
Proficiency building and maintaining large scale bioinformatics analysis pipelines for NGS data using R and/or Python programming languages
Hands-on experience with software development documentation and version control using Git
Hands-on experience using software containerization (e.g. Docker)
Hands-on experience using pipeline workflow management tools (e.g. Nexflow, aws batch, Seven Bridges)
Hands-on experience using Illumina's Dragen server
Excellent interpersonal, verbal, and written communication skills
A proactive, self-motivated and ambitious person with a strong work ethic, ability to work in a dynamic environment and able to adapt to changing priorities
Kite is a biopharmaceutical company engaged in the development of innovative cancer immunotherapies with a goal of providing rapid, long-term durable response and eliminating the burden of chronic care. The company is focused on chimeric antigen receptor (CAR) and T cell receptor (TCR) engineered cell therapies designed to empower the immune system's ability to recognize and kill tumors. Kite is based in Santa Monica, CA. For more information on Kite, please visit www.kitepharma.com. Sign up to follow @KitePharma on Twitter at www.twitter.com/kitepharma.