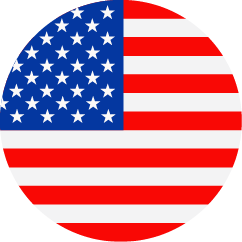 Sr. Research Associate, Process Development
United States - California - Santa Monica
Process/Product Development & Operations
Regular
Job Description
Kite Pharma is seeking an enthusiastic, self-driven individual to join its process design team to assist in cell therapy process development focusing on upstream activities including cell isolation, activation, transduction, expansion efforts and associated improvements to advance new, enabling technologies. They will consult with their manager in the design, execution, and analysis of experiments to drive the development of process solutions in support of the development of new T-cell therapies, together with associated technologies. This position requires positive, collaborative teamwork abilities, clear organizational and prioritization skills to help drive cross-functional initiatives focused on creating novel products and manufacturing platforms.
Key Responsibilities:
Execute experiments supporting optimization of upstream process in isolation and expansion
Develop strategies in which T cell subsets CD4+ and CD8+ can be efficiently isolated from apheresis products using novel technologies.
Developed small and mid-size bioreactor with perfusion capabilities to enable large scale cell expansion in bioreactors to meet phase 1 clinical needs.
Evaluate equipment's to optimize multiple unit operations requiring cell washes to prepare final infusion T cell products.
Assist in tracking and identifying key cell phenotype and evaluate product quality.
Lead the validation, processing and manufacturing activities of allogenic products and support technical transfer activities into clinical manufacturing.
Analyze data and present key takeaways for future experiments.
Write and review technical documentation from writing technical SOPs, draft manufacturing batch records, technical reports and summary reports.
Basic Qualifications:
MS in Biochemical Chemical Engineering or Biology majors with 0+ years of pharmaceutical manufacturing, technology transfer & process development experience OR
BS Degree in Biochemical/Chemical Engineering or Biology majors with 2+ years of pharmaceutical manufacturing, technology transfer & process development experience OR
AS Degree in Biochemical/Chemical Engineering or Biology majors with 4+ years of pharmaceutical manufacturing, technology transfer & process development experience OR
High School Diploma with 5+ years of pharmaceutical manufacturing, technology transfer & process development experience
Additional Qualifications:
Demonstrated cell culture and aseptic processing experience is required including basic cell culture lab techniques such as cell passaging, formulation of media, aseptic technique using a BSC, cell counting, and managing reagents.
Practical demonstration of hands on process development including use of statistical design of experiments and experience with bioreactors are desired.
Preferred knowledge of viral vectors (LVV, RVV, AVV)
Practical knowledge of cGMP manufacturing and regulatory regulations and requirements for pharmaceuticals and devices.
Ability to think critically, and demonstrated troubleshooting and problem-solving skills
Excellent interpersonal, verbal and written communication skills are required.
Ability to function efficiently and independently in a changing environment
Ability to learn new technologies and acquire knowledge quickly in the rapidly expanding adoptive T-cell therapy field
Previous experience with cell therapy products is a plus
Self-motivated, strong sense of responsibility, and willing to accept temporary responsibilities outside of initial job description