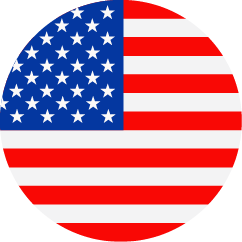 Senior Manager, Supply Chain
United States - Maryland - Frederick
Manufacturing Operations & Supply Chain
Regular
Job Description
Everyone at Kite is grounded by one common goal – curing cancer. Every single day, we seek to establish a direct line between that purpose and our day-to-day work. Join us in this mission!
We are seeking a highly motivated individual to join our Supply Chain organization as a Sr. Manager Supply Chain and support Kite's brand new, state of the art, commercial Cell Therapy facility in Frederick, Maryland. In this exciting new area of cancer immunotherapy, you will oversee the capacity planning and scheduling of patient therapies from the receipt of the patient cells to the site to final product shipping back to the treatment center. This is a site-based role. 
Responsibilities of the Sr. Manager, Supply Chain Include:
Liaise with stakeholders in Supply Chain, Manufacturing, Facilities and Engineering, etc. to drive cross functional site planning activities in support of forecasted demand.
Support operations/facility simulation models to help identify operational bottlenecks and develop mitigation plans.
Manages a team of Supply Chain Specialists who perform day to day patient cell therapy manufacturing planning and scheduling activities at the site.
Engages with site leadership to create and maintain the site capacity plan and headcount model.
Communicates manufacturing capacity plan and headcount model to external stakeholders at Kite.
Maintains oversight of schedule and order status, adheres to escalation process for critical delays to stakeholders internal and external to the site.  
Maintains and communicates critical KPIs and metrics related to site delivery performance.
Represents the site during the Regional Sales and Operations Planning (S&OP) and Sales and Operations Execution (S&OE) process.
May lead project teams to transform a significant part of the business or participate as a member of cross functional project team.
Promotes and demonstrates continuous improvement activities throughout the organization.
Basic Qualifications:
PhD degree OR
Master's Degree and 6+ years of Manufacturing and/or Supply Chain experience OR
Bachelor's Degree and 8+ years of Manufacturing and/or Supply Chain experience OR
High School Degree with 12+ years of Operations and/or Supply Chain experience
Preferred Qualifications:
Experience with operations/facility simulation software and methodologies
Proficient with manufacturing capacity modeling and planning tools including Excel
Experience in Biotech/Pharma industry (Cell Therapy industry experience preferred)
Demonstrated success in leading transformational cross functional projects
Excellent interpersonal, verbal, and written communication skills
Experience creating and providing executive level presentations
Attention to detail and ability to manage competing priorities
Professional certifications and membership in Professional Associations (APICS CPIM, CSCP, Lean Six Sigma Certification, etc.)
Does this sound like you? If so, apply today!