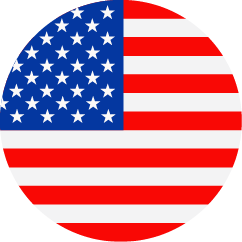 Associate Director, Clinical Operations - Late Phase
United States - California - Foster City
Clinical Development & Clinical Operations
Regular
Job Description
CLINICAL OPERATIONS: Clinical Operations is responsible for the execution of all Phase 1-4 clinical trials, across all therapeutic areas, around the world. In partnership with Clinical Research, Medical Affairs and Development Operations functions, ensures that all clinical trial activities are performed in accordance with all applicable SOPs, company policies and regulatory guidelines to provide timely delivery of high quality clinical data to support global registration and commercialization of Gilead's products.
Associate Director, Clinical Operations- Late Phase
We are seeking a talented, experienced, and highly motivated candidate to successfully manage Gilead Sponsored Non-Interventional studies, across Gilead's therapeutic areas. The candidate must have the ability to work independently, be an effective leader, and an engaged team member in a dynamic, fast-paced environment.
Key Responsibilities:
Must meet all requirements for CPM position and have demonstrated proficiency in all relevant areas.
Demonstrated ability to manage international clinical trials within designated program budgets and timelines is required. Experience managing Non-Interventional studies (e.g. Post Authorization Safety studies, Patient Registries, HCP Survey, Real World Evidence, Prospective and Retrospective data collection studies) preferred.
Provides leadership, expertise and strategic direction for the successful management of Gilead Sponsored Non-Interventional studies, across different therapeutic areas.
Provides leadership and support for effective management of Investigator Sponsored and Collaborative Research, across different therapeutic areas.
May support/oversee Compassionate Use programs.
Must possess a proven ability to effectively communicate scientific, medical, and organizational concepts to internal and external customers
Extensive experience in developing RFPs, selection of CROs/vendors and management of external resources is required
Ability to initiate, participate in and/or lead departmental or interdepartmental strategic initiatives
Participates in development of SOPs, Clinical Study Reports, INDs, NDAs and other clinical, regulatory and safety documents
Provides input into the management of the Clinical Operations department
Participate as an active member of the Global Clinical Operations Late Phase Extended Leadership team and other team meetings.
Effectively solves problems and uses judgment relating to national and international regulations, guidelines, investigator interactions and timelines
Recruits, hires, mentors and manages direct reports and supports their professional development
Leads cross-functional study management team (SMT) and should have good influencing skills with study stakeholders
Collaboration with colleagues in Clinical Operations, Medical Affairs, Pharmacovigilance & Epidemiology, Project Management, Regulatory, Biometrics and Clinical Research globally ensuring delivery of assigned studies
Travels nationally and internationally as required
Knowledge:
Excellent interpersonal skills, ability to lead multifunctional teams, ability to manage staff and mentor junior staff is required
Thorough knowledge and understanding of FDA and/or EMA Regulations (or relevant local regulations), ICH Guidelines, and GCPs governing the conduct of clinical trials and non-interventional studies
Proven ability for successful study implementation and completion
Financial Accountabilities for Clinical Trial Budgets
Recognizes and escalates critical issues in a trial that may impact the strategic business or financial goals of the Company's overall business
Ability to motivate teams and drive performance
Minimum Qualifications:
At least 10+ years of experience and a RN (2- or 3-year certificate) or BS/BA in a relevant scientific discipline
At least 8+ years of experience and a Masters' degree or higher; scientific discipline preferred
Experience in company sponsored clinical trial management is essential.
Experience in Phase IV and non-interventional studies preferred
Experience in Investigator Sponsored & Collaborative Research would be beneficial
Experience in the provision of compassionate use would be beneficial