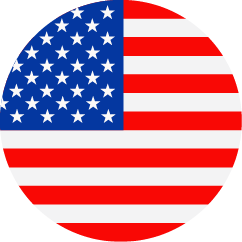 Senior Manager, Supply Chain
United States - California - Santa Monica
Manufacturing Operations & Supply Chain
Regular
Job Description
Everyone at Kite is grounded by one common goal – curing cancer. Every single day, we seek to establish a direct line between that purpose and our day-to-day work. Would you like to join us in this mission?
We are seeking a highly motivated individual to join us as a Senior Manager of Clinical Site Supply Chain, with responsibility for operational governance and development and ownership for innovative cost-effective process improvements.  This function will require a strong collaboration skill set across multiple functions and at various levels to drive supply strategy based on internal priorities, external opportunities and financial considerations.
Responsibilities:
Works on problems of a moderate to complex scope where analysis of situation or data requires evaluation of identifiable factors.
Facilitate and lead cross functional forums/councils to ensure effective communication and escalation pathways, assess impact and achieve operational objectives.
Assists in the development of operational functional requirements and business process flow architecture of ERP and Planning functions and features, in support of existing and future business plans.
Act as a change agent for future technology and/or business system implementation.
Recommend and assist with the integration of new technologies and/or new processes.
Oversees the implementation of Supply Chain policies, procedures, techniques, standards, and systems. Contributes to the development of complex new concepts, techniques and standards.
Assists with the preparation of project plans and manages projects to successful and timely completion. Provides expertise to the team and functional areas to anticipate and identify complex project issues which pose a challenge to operationalizing strategic goals.
Lead, manage and participate in cross function evaluations or development of business cases.
Analyzes systems, processes and impact on business performance. Develops tools needed to support Center of Excellence Team and OE initiatives.
Frequently collaborates with other departments, to ensure functional area resources are sufficient to achieve project goals and objectives.
Provide support to functional leaders to assist in staff development and mentoring.
Basic Qualifications:
PhD Degree OR
Master's Degree and 6+ years' experience in Operations, Manufacturing, Supply Chain OR
Bachelor's Degree and 8+ years' experience in Operations, Manufacturing, Supply Chain OR
High School Degree and 12+ years' experience in Operations, Manufacturing, Supply Chain
Preferred Qualifications:
Experience in pharmaceutical operations/cGMP environment
Proficiency in ERP system software, with emphasis on Operations/Supply Chain functionality
Knowledge of business operating systems, distribution requirements planning, production scheduling and Microsoft applications as it relates to business needs
Excellent verbal and written communication skills and interpersonal skills
Proven track record for identifying and implementing operational excellence initiatives
Excellent planning, organizational, analytical and problem-solving skills coupled with strong time management
Experience working with computer systems to plan and manage operational requirements
Ability to communicate and interact effectively with Senior Leadership