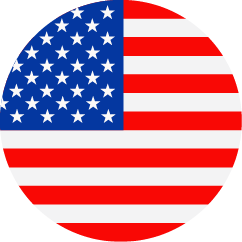 Research Scientist Inflammation
United States - California - Foster City
Research
Regular
Job Description
At Gilead, we strive to transform the promise of science and technology into therapies that have the power to cure, prevent or treat disease. As a research-based biopharmaceutical company, we are revolutionizing healthcare by bringing medicines to patients in the areas of HIV, AIDS, liver diseases, hematology and oncology, and inflammation and respiratory diseases.
We are growing a diverse team of professionals and an atmosphere of inclusion across departments. We need your unique talents, expertise and background to help millions of people around the world live healthier. Join a close community where every voice is heard – where you can see and measure the results of your contributions.
Our values – integrity, inclusion, teamwork, accountability and excellence – are evident in everything we do.
Gilead Sciences is a world leader in antiviral research having developed small molecule compounds that have revolutionized the treatment of HIV, HCV, and HBV. Over the last 5 years, Gilead has significantly broadened its scope to encompass unmet medical needs in inflammatory and chronic fibrotic diseases.
Research Scientist Inflammation
Gilead Sciences (Foster City, CA) is seeking a talented and highly motivated Research Scientist to join our inflammation group. Our collaborative and interdisciplinary research team utilizes state-of-the-art technologies and innovative methodologies to advance medicines into the clinic. The successful candidate is expected to be lab-based and to contribute to the discovery, research, and development of novel immunotherapeutic agents to address unmet medical needs of inflammatory diseases including inflammatory bowel disease and rheumatoid arthritis. S/he will have opportunities for career growth through acquisition of new skills, experiences, and professional relationships in a fast-paced and resource-rich environment.
Essential Functions:
-Drive discovery and translational research aimed at identifying and advancing novel inflammatory therapeutics.
-Independently design, conduct, analyze in vitro and in vivo experiments to support the initiation and/or advancement of drug candidates.
-Proactively evaluate new technologies and develop new assays to enhance our understanding of disease mechanisms.
-Manage multiple projects simultaneously and work cross-functionally with colleagues in the inflammation biology, protein engineering, chemistry, biomarker, bioinformatics, and clinical groups.
-Presents research findings and recommendations to senior staff, prepare research reports and peer-reviewed manuscripts, and contribute to the preparation of INDs, and patent filings.
-May manage and train Research Associates or direct members of project teams in the initiation and execution of laboratory experimentation.
Qualifications and requirements:
-Must have a PhD or equivalent degree and 1+ year of relevant post-graduate independent research or drug development experience in immunology and autoimmune diseases.
-Experience and knowledge in human immunology, T cell immunology, autoimmunity diseases to design and perform proof of concept study in immune cell tolerance.
-The candidate must demonstrate critical analytical skill and ability to lead independent hypothesis-driven biological research, as exemplified by high quality publications.  
-Strong communication skills required. Previous research experience in immune tolerance and/or regulatory T cells, and/or Knowledge with preclinical mouse models of autoimmunity (e.g., rheumatoid arthritis, lupus, and type 1 diabetes) are preferred.