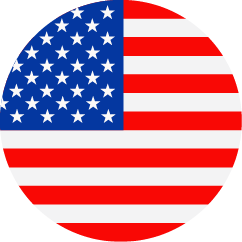 Senior Manager of Supply Chain – Global External Testing
United States - California - Santa Monica
Manufacturing Operations & Supply Chain
Regular
Job Description
Everyone at Kite is grounded by one common goal – curing cancer. Every single day, we seek to establish a direct line between that purpose and our day-to-day work. Would you like to join us in this mission?
We are seeking a highly motivated matrix team leader to join us as a Senior Manager of Supply Chain to support Kite's global network of Contract Testing Labs ("CTL") within the newly formed External Supply and Partnerships team embedded within the Global Supply Chain Organization. The Senior Manager will report to the Associate Director, External Supply and Partnerships at Kite and be based out of our Santa Monica, CA headquarters. Key responsibilities for the incumbent include supporting global activities for clinical and/or commercial external testing operations and acting as the single point of contact with external testing labs and internal interfacing groups, leading selection of new contract testing laboratories, and assuring supply of critical materials and products through diligent oversight of external testing labs. Further, the Senior Manager will be responsible for supporting the management of a global CTL network with a current testing focus for raw materials, viral vectors, and additional ancillary testing services.
As part of this opportunity, the Senior Manager will have opportunities to work with and collaborate with different functions and partners across Kite's Technical Operations organization (e.g. Analytical Development, Regulatory, Quality, Manufacturing, and Supply Chain), as well as multiple CTL Partners. The ideal candidate will have strong communication skills, technical skills (biologics/gene and cell therapy and raw material testing operations, GMP regulation and drug development life cycle), network-based thinking (tact, contract negotiation, project management) and leadership skills in a matrix organization.
Responsibilities of the Senior Manager of Supply Chain – Global External Testing include:
Serves as single point of contact for one or more external testing partners and internal interfacing teams

Leads a matrix team comprised of quality assurance, quality control, supply chain planning, and extended functional team members to manage raw material or viral vector testing scopes

Leads internal operational meetings to discuss testing priorities and delays, issues, escalations, project timelines and investigations

Creates a streamlined process for communicating testing delays to various functional teams

Ensures the team has an effective communication mechanism to synchronize execution steps and adjust plans in a timely manner

Leads resolution of issues and escalate as appropriate

Facilitates and effectively communicates information between Kite and external test partners

Supports creation of a standardized process for tracking contract testing spend including oversight of POs and invoices

Ensures each partner is receiving adequate support & resources from matrix team

Establishes and ensures KPIs are being met by external test partners, and collaborate with external partners and internal matrix team to mitigate any risks that are identified

Leads business review meetings with external testing partners

Collaborates with Sourcing to ensure all annual contracts are in place to prevent testing delays

Leads diligence and assist in selection of best-suited testing partners to meet Kite's strategic objectives and consult on supply and quality agreements, executing onboarding and supporting QC with oversight for method transfer plans

Supports development of a forecasting tool to provide to contract test labs
Basic Requirements:
PhD
OR                                                                                       
MS / MA degree with 6+ years of Supply Chain and/or Regulatory and/or Project Management and/or Operations experience
OR
BS / BA degree with 8+ years of the aforementioned experience
OR
High School degree with 12+ years of the aforementioned experience
Preferred Qualifications:
Business and operations acumen, skilled at managing external partners; specifically contract testing labs (CTLs)

Demonstrated experience and knowledge of GMP and working with Quality and contract testing organizations

Exhibit leadership skills and strategic, network-based thinking

Diplomacy skills and ability to proactively identify and mitigate risks

Experience in managing & collaborating in matrix environment with support from fully- and partially dedicated resources

Outstanding organizational skills with the ability to multi-task and prioritize

Comfortable in a fast-paced entrepreneurial environment, self-directed and able to adjust workload based upon changing priorities

Strong data analytics skills e.g. Tableau, Excel as well as Budget and Financial Planning experience

Exceptional decision-making skills in a meaningful environment

Strong interpersonal and people development skills, open minded to the diverse opinions of others and able to lead effectively through influence

Project management and resource planning experience

Strong analytical and problem-solving skills, attention to detail, and ability to anticipate variance and risks and develop options

Outstanding organizational skills with the ability to multi-task and prioritize

Comfortable in a fast-paced entrepreneurial environment, self-directed and able to adjust workload based upon changing priorities

Quick learner of new technology/process/work environment and ability to translate learning to work plans for improving business performance

Exhibit discipline in planning and plan execution with a Patient-centric mindset
Does this sound like you? If so, please apply today!
#IND123
#LI-ML1