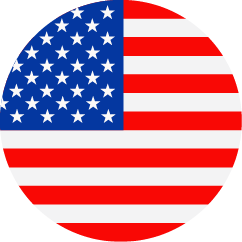 Senior Director of Operational Excellence
United States – Remote
Project Management
Regular
Job Description
Everyone at Kite is grounded by one common goal – curing cancer. Every single day, we seek to establish a direct line between that purpose and our day-to-day work. Would you like to join us in this mission?
We are seeking a highly motivated leader to join us as a Senior Director of Operation Excellence. This Senior Director will report to the Executive Director of Business Strategy & Operations and be based remotely within the contiguous United States with preference going to candidates who live nearby our Santa Monica, CA global headquarters or Frederick, MD facility.
The Senior Director will be responsible for the strategic planning and direction of Kite's Operational Excellence program. This individual will take the current Operational Excellence program and adapt it to meet current and future needs by directly managing a small team and leading a global network of OE professionals across functions and sites. The Incumbent, internally known as the Sr. Director of Business Strategy and Operations, is accountable for creating a culture of continuous improvement across Technical Operations by establishing systems and processes that empower employees and hold people managers accountable to also identify and make incremental changes that improve efficiencies throughout the functions and manufacturing facilities.
Responsibilities of the Senior Director of Operational Excellence include:
Creates key strategic and tactical plans, key performance metrics, and dashboards to drive Kite's OE program.

Defines an Operational Excellence maturity model to be deployed across Technical Operations functions and sites.

Identifies improvement projects by evaluating the organization for waste and complexity and identifying solutions.  Understands operational requirements and translates these into actions for quality and process improvement by interacting with employees and other teams.

Ensures Tech Ops has a pipeline of improvement projects and other initiatives which will ensure meeting all strategic goals and targets

Develops, improves, and delivers training in a variety of continuous improvement tools (Six Sigma, lean, 6S..) and provides mentorship to small kaizen and six sigma teams focused on rapid improvements as needed.

Engages the organization through activities such as poster sessions and other learning sessions
In addition to their role on the Business Strategy & Operations leadership team and member of the Technical Operations Extended Leadership Team, this individual will be a member of the Global Manufacturing Leadership Team where they will contribute to development of the manufacturing strategy and the overall governance of performance in delivering potentially lifesaving therapies. Significant travel to the sites to review implementation, support projects, coach others, and perform assessments of site maturity will be necessary.
Basic Qualifications:
PhD degree OR MA / MD degree with 12+ years of Strategy and/or Operations experience
OR
BS / BA degree with 14+ years of Strategy and/or Operations experience
OR
High School Degree with 20+ years of Strategy and/or Operations experience
Preferred Qualifications:
Demonstrated ability to lead the development and implementation of OE tools such as: 7 Wastes / Value Stream Mapping, 5S, Visual Controls, Root Cause Analysis, Kanban, Kaizen events, Mistake-proofing, Standard Work / Leader Standard Work

Strong people leader with an excellent ability to communicate with all levels within the organization, listening and influencing to lead change throughout an organization

Ability to interpret and analyze statistical data and financial reports, understand and resolve technical difficulties, interface with internal engineering/technical experts and external technical representatives, and manage multiple priorities in a global organization

Proven ability to lead projects and/or initiatives in matrixed global organizations.

Proven track record of utilizing operational excellence, lean, or six sigma tools to improve processes and achieve business results

Ability to motivate and coach others under their direct or indirect management

Lean Six Sigma Green, Black or Master Black Belt certification strongly preferred
Does this sound like you? If so, please apply today!
#IND123
#LI-ML1