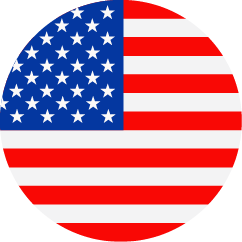 Associate Director, Business Strategy & Operations
United States - California - Santa Monica
Market Access & Health Economics
Regular
Arbeitsbeschreibung
We are seeking an Associate Director, Business Strategy & Operations, for the Global Market Access and Pricing (GMAP) team at Kite, reporting to the Vice President of Global Market Access and Pricing. The incumbent will serve as a key business partner to the VP and be immersed in strategic and operational elements as well as take a lead role in driving large projects while providing insight to GMAP strategy and direction globally.
The successful candidate will be a dynamic individual with a strong track record of strategic work experience across a variety of settings and topics in the pharmaceutical or biopharmaceutical industry. She/he must have the proven ability to effectively manage sophisticated and ambiguous projects, influence stakeholders without authority, effectively network across the organization, and partner with leaders in a fast-paced environment.
Are you interested in formulating and implementing strategies in support of accessing more patients with life-saving cell therapies while maximizing shareholder value? Come join us in our mission to cure cancer!
Responsibilities
Serve as chief project and business manager for Global Market Access and Pricing (GMAP) activities, including planning and leading all aspects of our business planning and functional review processes. Specific activities include but are not limited to:
Targeted focus on driving business results and strategic initiatives through operational rigor, collaboration, and cross functional/leadership alignment
Identify areas within the business to drive performance and efficiency improvements to unlock productivity and accelerate execution, supporting project management of these initiatives
Analyze existing data and industry best practices to ensure programs, processes, and initiatives are meaningful and aligned to the overall business strategy
Drive the development of functional goals and manage/track department deliverables aligned to those goals
Lead financial and resource planning process (OPEX, headcount, expenses, etc.)
Develop and maintain detailed work plans on key initiatives which include identification of project tasks, clear milestones, and assignments of work project responsibilities, schedules, plans, resources, budget, and status reports
 
Oversee meeting, communication, and event design for the VP and the broader GMAP. Activities include:
Collaborate across internal functions to manage employee, customer, partner, and other appearances including prioritization of internal and external events based on impact and strategic goals
Work closely with Public Affairs and Human Resources on communications strategy and preparation/content for impactful presentations. Examples of deliverables: QBR/business updates, OPEX, leadership meetings, project/initiative presentations, customer meetings, keynotes, All-Hands presentations
In partnership with GMAP and HR, oversee and drive global culture, talent development, and staff engagement strategies for the Kite Global Market Access and Pricing organization.
Willingness to travel with VP as needed to customer/partner/analyst/employee meetings and events (up to 30%)
Basic Qualifications
High school degree and 14 years of experience
Bachelors degree and 10 years of experience
Masters degree and 8 years of experience
 
Preferred Qualifications
Exposure to global Pharmaceutical and Biotechnology markets with an understanding of reimbursement systems and cultures is highly desirable.
Highly resourceful and strategic thinker with strong emotional intelligence, operational rigor, and project management capabilities
Strong leadership and communication skills across functions and leadership teams. Comfort in business and technical discussions.
Depth of understanding of the function's financials and ability to see opportunities for growth and returning shareholder value.
Experience driving large initiatives is required, including framing the problem and conducting research / analysis to build and drive the business and operational plans through successful execution
Self-starter who thrives in a forward-thinking, collaborative, and innovative high-growth environment