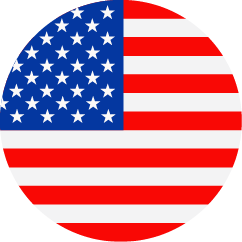 Lab Ops Specialist I - Quality Control
United States - California - El Segundo
Quality
Regular
Job Description
We are seeking a highly motivated individual to join us as a Lab Ops Specialist I. This position provides Quality Control testing of clinical and commercial product, responsible for raw material testing, in-process and final product testing.
Responsibilities
Perform testing of raw materials, intermediates and final products by following analytical methods
Maintain, calibrate and operate equipment and instruments supporting cell bioassays, Flow Cytometry, ELISA, qPCR and ddPCR assays
Track and test products according to Stability protocols. Compile stability protocols data and review to ensure
Work with internal and external resources to maintain lab in an optimal state
Monitor and trend data, complete routine record review of test data and related documents for in-process testing, drug substance and drug product release. Generation of CoAs for product release
Assist in the preparation of dossiers and data packages for interactions between Kite and Regulatory agencies
Revise and review SOPs, qualification/validation protocols and reports
Conduct investigations regarding out of specifications (OOS) results. Address and manage deviations related to analytical procedures.  Provide updates at daily and weekly meetings.
Perform on-the-job training and Instructor-Led training for other staffs
Monitor the GMP systems currently in place to ensure compliance with documented policies
Help review proposed changes to systems, procedures, methods, and submissions to regulatory agencies
Gather metric information, analyze and provide recommendation for continuous improvement of areas of responsibility
Perform other duties as assigned
This position will work day shift Wednesday-Saturday 6:30am-5pm.
Basic Qualifications
Bachelor's Degree
OR
AA Degree and 2+ years' experience in Quality Control
OR
High School Degree and 3+ years' experience in Quality Control
Preferred Qualifications
Degree in biotechnology or related field with Quality Control experience
Strong knowledge of GMP, SOPs and quality control processes
Experience identifying, writing, evaluating and closing laboratory (OOS) investigations
Proficient in MS Word, Excel, Power Point and other applications
Strong written and verbal communication skills
Ability to communicate and work independently with scientific/technical personnel
Well versed in various analytical techniques such as Flow Cytometry, ELISAs, PCR, and cell bioassays and other applicable methods to the testing of biopharmaceuticals
Working knowledge of quality systems and regulatory requirements (21 CRF Part 11/210/211)
Experience in the biotech and/or pharmaceutical industry