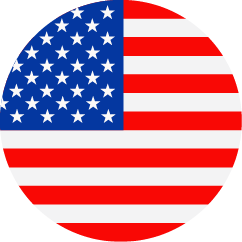 Sr. Quality Control Specialist
United States - California - Santa Monica
Quality
Regular
Job Description
Senior Quality Control Specialist
Everyone at Kite is grounded by one common goal – curing cancer. Every single day, we seek to establish a direct line between that purpose and our day-to-day work. Join us in our mission!
Kite is seeking a highly motivated individual to join Kite as a Senior QC Specialist, Global Quality Control, to provide Quality Control support of Global Raw Materials and Reagents Center of Excellence (GRM&R CoE).  In this role you will be responsible for the testing, release, and characterization of raw material and reagents, within a Good Manufacturing Practices (GMP) environment.
Responsibilities
Independently performs routine Raw Materials release testing by following established procedures as written.
Participates as needed in the testing of raw materials by following analytical methods compendial methods and/or analytical procedures such as, pH, Osmolality, Conductivity, LAL, Identity, ELISA, Gel/Western Blot, FT-IR, HPLC, LC-MS, PCR, UV and Fluorescence spectroscopy, enzyme assays, microbiological assays and other applicable methods for the testing of Raw Materials and Reagents.
Maintains instruments, by ensuring calibration and routine maintenance is performed in a timely manner.
Provides subject matter expertise and leadership for the investigation and evaluation of non-conformances related to laboratory testing, laboratory OOS investigations, deviations, CAPAs and change controls, as assigned.
Provides data analysis and trending.
Provides technical solutions to a wide range of difficult problems.
Leads/coordinates Quality Control and cross-functional projects with limited direction.
Training and cross-training of junior employees.
Responds to junior employee's issues and requests.
Assist in writing and deliver year end reviews.
Assist management with team morale, metric reports, employee development, training, etc.
Drive department goals/objectives.
Authors and revises Standard Operating Procedures.
Compile data for trending or investigation purposes or conduct research in regulatory guidance and peer-reviewed journals.
Performs GMP documentation with attention to detail.
Gathering of documentation and data entry. 
Documentation and test record review.
Keeps laboratory area clean and ensures waste is properly disposed.  
Keeps laboratory reagent and supply inventory.
Supports the department with other duties as assigned.
Basic Qualifications
Master's Degree and 4+ years' experience in biopharmaceutical or pharmaceutical industry OR
Bachelor's Degree and 6+ years' experience in biopharmaceutical or pharmaceutical industry
Preferred Qualifications
Strong understanding and experience operating within an GMP environment.
Working knowledge and understanding of analytical techniques to include HPLC, LC-MS, FACS, ELISAs, PCR, FTIR, UV and Fluorescence spectroscopy, Gel/ Western Blot, enzyme assays, microbiological assays, and other applicable methods to the testing of Raw Materials and Reagents within an GMP environment.
Experience leading OOS's, CAPAs, change controls, deviations and laboratory investigations.
Knowledge of current Good Manufacturing Practices (cGMPs), GxP, pharmacopoeia, and regulatory requirements for testing pertaining to the pharmaceutical industry.
Preferred, Knowledge of aseptic technique and previous experience with cell culture.
Exceptional attention to detail and ability to keep track of multiple ongoing projects 
Experience writing, reviewing, or executing standard operating procedures, protocols, and reports.
Ability to independently perform duties and be adaptable to a dynamic and fast-paced environment
Excellent interpersonal and organizational skills
Strong project and time management skills.
Excellent oral and written communication skills
Proficiency in MS Word, Excel, Power Point and other applications
Experience using laboratory and quality systems (e.g., Empower)
#QCQA123