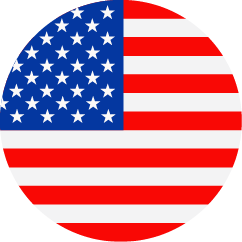 QC Microbiologist I
United States - California - Santa Monica
Quality
Regular
Job Description
Everyone at Kite is grounded by one common goal – curing cancer. Every single day, we seek to establish a direct line between that purpose and our day-to-day work.
We are seeking a highly motivated individual to join us as a QC Microbiologist I in our new clinical cell therapy center located in Santa Monica, CA.  In this role, you will work within the Quality Control team in supporting our efforts in this exciting new area of cancer immunotherapy. This position provides Quality Control microbiological testing for clinical manufactured product, responsible for product testing, utility testing and environmental monitoring.
Knowledge:
Basic Knowledge of current Good Manufacturing Practices (GMPs) and Good Laboratory Practices (GLPs) on a daily basis.

Basic Knowledge of general Microbiology techniques such as Gram staining, aseptic technique, and plate streaking technique.

Knowledge of USP and other regulatory requirements.

Proficiency in Microsoft Office applications.

Ability to work effectively in a team environment.

Strong verbal, written, and interpersonal communication skills are required.
​
Responsibilities (include but are not limited to):
Perform and review environmental monitoring of cleanrooms including surface, viable air, non-viable air and personnel monitoring.
Perform microbiological testing of raw material, in process, final product,

protocol/validation-related,

and critical utility samples.
Collect water samples to ensure all sample collected per schedule.

Performs bioburden testing of water and product.

Prepares growth promotion and other applicable nutrient substrate media qualification.

Data entry and trend data as needed and prepare slides for management.
Assist in investigations regarding out of specifications (OOS) results, address and manage deviations related to micro procedures.
Routine maintenance of lab equipment and lab spaces.
Conducts

procedure updates in QC lab and GMP reviews of logbooks.

Coordinates waste management, LEAN and 5S efforts as required.

Perform other duties as assigned.
Basic Qualifications:
Bachelor's Degree
OR
Associate Degree and 2+ years' Basic Knowledge of current Good Manufacturing Practices (GMPs) and Good Laboratory Practices (GLPs)
OR
High School Degree and 3+ years' experience in Basic Knowledge of current Good Manufacturing Practices (GMPs) and Good Laboratory Practices (GLPs)
Preferred Qualifications:
Prior lab experience preferred.

Experience in aseptic techniques and clean room operations.
Ability to gown for entry into Aseptic core and supporting areas, and lift approximately 25 lbs.
Ability to pass vision exam for visual inspection.
Knowledge of GMP, SOPs and quality control processes for clinical manufacturing.
Proficient in MS Word, Excel, Power Point and other applications.
Excellent interpersonal, verbal and written communication skills are essential in this collaborative work environment.
Comfortable in a fast-paced small company environment with minimal direction and able to adjust workload based upon changing priorities.
Ability to be flexible with schedule and work overtime as needed.
#LI-ML1
#QCQA123