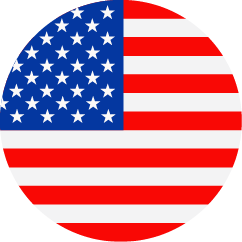 Manufacturing Engineer - $8,000* Sign On
United States - California - El Segundo
Manufacturing Operations & Supply Chain
Regular
Job Description
Kite, a Gilead Company, is a commercial-stage biopharmaceutical company focused on the development and commercialization of novel cancer immunotherapy products designed to harness the power of a patient's own immune system to selectively target and kill cancer cells. The company is focused on chimeric antigen receptor (CAR) and T cell receptor (TCR) engineered cell therapies designed to empower the immune system's ability to recognize and kill tumors. Kite is based in Santa Monica, CA. For more information on Kite, please visit www.kitepharma.com. Sign up to follow @KitePharma on Twitter at www.twitter.com/kitepharma.
Do you want to make a real difference in the world? Come help us in our quest to cure cancer! Everyone at Kite is grounded by this common goal. Every single day, we seek to establish a direct line between that purpose and our day-to-day work. Join us in our mission!
We are seeking a highly motivated, positive and hardworking individual, with automation and instrumentation experience in a cGMP regulated pharmaceutical or biotech environment, to join us as a Manufacturing Engineer in OAT (Operational Automation Technology) team. This individual should enjoy working in a multi-functional environment.
Specific Responsibilities for this position include but are not limited to:
Responsible for system administration, oversight, compliance, troubleshooting, support, performance, improvement and design of automation-based systems used in a manufacturing environment including:
Customized PC-based systems for manufacturing equipment
Site Historian Systems (OSI-PI historian and SQL databases)
Manufacturing Execution systems (MES)
Essential Duties and Job Functions:
Implementing automation changes to control system hardware/software, and supervising modifications done by outside vendors. This includes development of scopes of work (RFPs), specifications (URS, FDS, DDS) and test plans.
Sustaining existing automation operations by providing system administration, troubleshooting, investigations and training.
Supporting capital projects (cost, time, scope) by planning and implementing automation design solutions in collaboration with multi-functional teams.
Supporting validation of automation systems
Supporting Quality Engineering to perform Computer System Validation (CSV) risk assessments
Providing technical expertise with respect to automation and

instrumentation/controls

for the Facilities and Engineering group.
Providing automation system design for data integrity, stability and interface between different systems.
Providing periodic alarm reviews of key automation systems, presenting findings and streamlining these systems.
Creating, revising and maintenance of automation system documentation, including specification documents and SOPs.
Preparation and implementation of automation change control.
Supporting definition and implementation of standard methodologies for automation compliance, technical standards and procedures (21 CFR Part 11, GAMP, ISA-88).
Demonstrate continuous effort to improve operations, decrease turnaround times, streamline work processes, and work cooperatively and jointly to provide quality seamless customer service
Basic Qualifications:
MA/MS degree with 2+ years of experience in Computer Science or Engineering Or
Bachelor's degree in Computer Science or Engineering, Biotechnology with 4+ years of experience Or
AA degree with 5+ years of experience in Computer Science or Engineering Or
High School degree with 6+ years of experience in Engineering
Preferred Qualifications:
BS in Engineering or Computer Science with 4+ years of total relevant automation experience, or a MS with 2+ years of total relevant experience with at least 2 years in a cGMP environment (biotech or pharma strongly preferred).
Knowledge of upstream and downstream drug manufacturing processes and/or cell therapy manufacturing processes
Ability to understand PLC code, HMI interface programming and configuration (Allen Bradley and WinCC)
Ability to read and understand electrical schematics and P&IDs
Ability to understand digital, analog and smart instrumentation (e.g. Devicenet, Foundation Fieldbus) signals
Strong written and verbal communication skills.
Ability to develop solutions to complex problems which require an in-depth degree of ingenuity and innovation.
Ability to effectively work across organizational and functional boundaries and within multi-functional project team
*This Position qualifies for a $8,000 Sign-on Bonus, $4,000 payable within 30 days of start date and $4,000 payable following 6 months of continuous employment. Payments are subject to a 1-year repayment agreement from date of payment issue. Applies to external hires only.