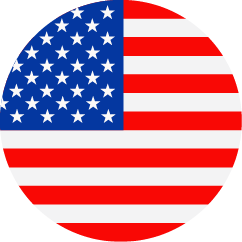 Manager, External Quality Operations
United States - California - Santa Monica
Quality
Regular
Job Description
Everyone at Kite is grounded by one common goal – curing cancer. Every single day, we seek to establish a direct line between that purpose and our day-to-day work.
We are seeking a highly motivated individual contributor to join us as a manager within the newly formed External Quality Operations team embedded within Kite's Corporate QA - Product and Distribution Quality Organization. The manager will report to the Director, External Quality Operations.  Scope of the external quality operations group includes quality oversight of contracted service providers such as development and manufacturing organizations (CMO/CDMO), contract testing labs (CTLs) and quality support for Strategic Partnerships spanning clinical and commercial operations within the cell therapy space.
The manager will have opportunities to work and share knowledge with partners across Kite's Global Technical Operations organization (e.g. Process and Analytical Development, MSAT, Regulatory, Quality, Manufacturing, and Supply Chain), as well as international partners, multiple CMO/CDMOs and CTLs. The ideal candidate will have strong quality and compliance background (Biologics/Drug/GMP regulation, ATMP specific regulation), technical skills (knowledge of one or more of the following: cell therapy, viral vector, DNA/RNA production and testing operations); and understanding of the drug development life cycle.
This position will be based at Kite's corporate headquarters in Santa Monica, CA.
Responsibilities of the Manager include:
Lead role for quality oversight and support of one or more external partners and execution of all day to day quality operational responsibilities related to the partnership.
Support of strategic alliance partners on successful product launch including but not limited to establishing and managing joint quality councils, communicating and helping partners to assess impact of changes, product harmonization, supporting partner in development of risk registers and sharing key risks, fielding CMC inquiries, and supporting the cross-functional support team on all quality related matters.
Participating in diligence assessments and formulating recommendations for the best-suited partners (excluding Strategic Partnerships) to meet Kite's strategic and operational objectives and quality risk profile. Consulting on supply and quality agreements, onboarding and tech transfer plans for each partner.
Authoring, review and/or approval of GxP records and documents (both internal and external) including but not limited to: master and executed production batch records, investigations, corrective actions, change controls, protocols and reports, annual product quality reviews, IND/BLA/MAA CMC modules, quality agreements.
Compilation of critical material and product disposition packages.  Performing comprehensive quality assessments of disposition packages.  Project management of disposition deliverables (e.g. investigations, batch records) ensuring timely critical material and/or product supply.
Management of critical issues or risks that emerge and provide mitigation recommendations to the team; monitoring performance related to performance of Kite's contracted services providers and strategic partners.
Supporting agency inspections as quality focused topic subject matter expert for all inquiries relating to external operations.
Up to 25% travel (both domestic and international)
Requirements:
Master's Degree and 5+ years' experience in GMP environment related field OR
Bachelor's Degree and 7+ years' experience in GMP environment related field OR
High School Degree and 11+ years' experience in GMP environment related field
Preferred Qualifications:
Bachelor's or higher degree with 7+ years of experience working within the biotechnology and/or pharmaceutical industries, preferably working with or at contract manufacturing or testing organizations or supporting alliance partnerships.
Diplomacy skills and ability to assess performance and proactively identify and mitigate risks
Experience with collaborating in a cross-functional working model with support from fully- and partially dedicated resources; ability to manage through influence.
Knowledge & experience in working across various GXP settings
Exhibit leadership skills and strategic, network-based thinking
Experience with direct FDA interaction (or other regulatory agencies) required
Experience auditing and performing diligence assessments for CMOs/CTLs.  
Experience writing, evaluating and closing investigations, CAPAs and change control records.
 
Must be able to work on multiple projects simultaneously and demonstrate organizational, prioritization, and time management proficiencies
International partnership experience (e.g. CDMO, CTL and/or Strategic Partners)
Cultural sensitivity and understanding of regional & global perspectives / marketplace.  Multi-lingual in both English with Mandarin and/or Japanese is beneficial.
Strong data analytics skills e.g. Tableau, Excel
Strong skills in Risk Assessments, FMEA and QbD
Excellent decision-making skills in a meaningful environment
Excellent oral and written communication skills
Strong interpersonal and people development skills, open minded to the diverse opinions of others and able to lead effectively through influence
Comfortable in a fast-paced company environment with minimal direction and able to adjust workload based upon changing priorities
Self-motivated, detail-oriented, and willing to accept temporary responsibilities outside of initial job description.
If this sounds like you, apply today!