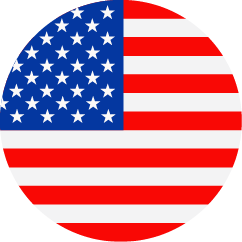 Senior Manager of Supply Chain - Network Design
United States - California - Santa Monica
Manufacturing Operations & Supply Chain
Regular
Job Description
Everyone at Kite is grounded by one common goal – curing cancer. Every single day, we seek to establish a direct line between that purpose and our day-to-day work. Would you like to join us in this mission?
We are seeking a highly motivated individual to join our Supply Chain team as a Senior Manager of Supply Chain – Network Design at our Santa Monica, CA headquarters. This role will have responsibility for building network strategies and translating organizational needs into business cases.
This role will require a strong collaboration skillset across multiple functions and at various levels to derive and drive network strategy based on internal priorities, external opportunities, and financial considerations.
Responsibilities of the Senior Manager of Supply Chain – Network Design include, but are not limited to:
Responsible for modeling demand/supply scenarios and aligning on the optimal supply strategy based on Commercial, Clinical, and TechOps inputs
Partner with S&OP, Commercial, Manufacturing, Regulatory, and cross functional Operations Teams to develop and maintain long-term planning assumptions that demonstrates cross functional alignment on strategic intent
Bring in industry trends and analysis on evolving cell therapy manufacturing, supply chain, and delivery strategies
Continuously incorporate evolving product life cycle management plans and assumptions into long range plans with a focus on patient service levels, capacity utilization, supply continuity. and costs
Develop data backed strategies and plans that objectively evaluate options/trade-offs and drive executive management-level recommendations
Identify and quantify current risks to the supply network from both the product and operational perspective
Serve as a thought partner in cross functional strategic initiatives, developing recommendations, driving decisions, and delivering presentations to the governance bodies
Develop models and tools to simplify scenario building and strategy discussions; support ad hoc analysis and opportunity explorations, as needed
Ensure handoff of strategic decisions to execution teams; lead and support execution teams as needed on change management, data analysis, communication, and workshops
Represent and support team objectives, as needed
Basic Qualifications:
PhD degree OR
MS/MA degree with 6+ years of Operations and/or Supply Chain experience OR
BS/BA degree with 8+ years of Operations and/or Supply Chain experience OR
High School Degree with 12+ years of Operations and/or Supply Chain experience
Preferred Qualifications:
2+ years' strategic consulting, pharmaceutical operations/manufacturing/process development/supply chain experience
Strong background in one or more of the following: Strategic consulting, Business Case Development, Demand management, Supply chain planning
Proven ability to work with ambiguity and critically synthesize diverse information
Ability to provide thought leadership and actively shape strategy, influence stakeholders without authority, and effectively network across the organization
Robust analytical and statistical skills to evaluate and interpret complex problems using multiple sources of information
Good business acumen, ability to think strategically and analytically, including financial analysis
High attention to detail and proven ability to manage multiple, competing priorities simultaneously
High proficiency in PowerPoint and Excel
Excellent interpersonal, verbal & written communication, and presentation skills