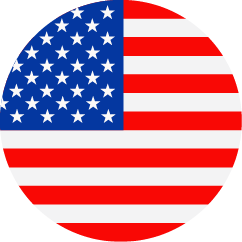 Senior Reliability Engineer I
United States - California - El Segundo
Facilities Operations/EH&S
Regular
Job Description
We are seeking a highly motivated individual to join us as a Reliability Engineer.  You will be a key member of the engineering team working to keep Kite's CAR-T manufacturing facility (TF03) running at maximum efficiency in support of Kite's goal of curing cancer.  This role will be a hands-on resource reporting to the Director of Engineering and Validation.
 

Responsibilities (include but are not limited to):
The primary role of the Reliability Engineer is to identify and manage risks that could adversely affect plant or business operations.  This broad primary role can be divided into three smaller areas of focus:  Loss Elimination and Efficiency Improvement, Risk Management and Asset Life Cycle Management.
Loss Elimination and Efficiency Improvement:
You will participate in measuring all aspects of the TCF03 production processes. You will formulate plans to help the site reduce losses and reduce production and maintenance costs.  You will also be key to moving the site away from a preventative to a predictive maintenance mindset.  You will work with the engineering staff to formulate engineering solutions to address the issues you identify.  You will be part of the team to cost and implement these solutions in a fully GMP complaint manner. 
Risk Management:
You will identify all risks to personnel safety, product quality and equipment reliability.  You will provide good engineering solutions and work to implement them within TCF03.
Asset Life Cycle Management:
You will help to develop a cradle to grave system for buying new assets, getting them into operation, tracking their performance and budgeting for their replacement at the end of their useful life.  You will help to track total cost of ownership for all assets so that can be used for our product cost models as well as for budgeting replacement.  You will provide sound justification for replacement priority to limit capital needs to the most critical replacements.
You will achieve these goals by:
Using all of the tools available to the Reliability Engineer like FMEA, Fault Trees, RCA, PHA, Six Sigma Methodologies, Reliability modeling, etc.
Participating in corporate and industry best practice networks and bringing those best practices to TCF03
Building and leveraging strong relationships with engineers at other sites as well as the corporate Maintenance Excellence and Reliability Engineering functions
Participating in large and small capital projects to ensure that maintenance and reliability are considered at all stages of the project life cycle (from concept to procurement to installation and operation)
Mentoring junior engineers to ensure a steady stream of talent for TCF03

Basic Qualifications:
Master's degree with 5+ years of experience in engineering, facility in a biotech/pharma industry Or
Bachelor's degree with 7+ years of experience in engineering, facility in a biotech/pharma industry Or
High School degree with 11+ years of experience in engineering, facility in a biotech/pharma industry
Preferred Qualifications:
BS or MS degree in Engineering or equivalent with 8 years of industry experience as a Reliability Engineer
Experience implementing systems to address common reliability problems with a proven track record of success in solving the underlying problems
Ability to read and interpret drawings such as blueprints, PFDs, P&IDs.
Able to function and contribute as part of a team.  Must have the ability to contribute to a team-based decision making process
Ability to think critically, troubleshoot complex problems, and solve them
Excellent interpersonal skills, excellent verbal and written communication skills
Ability to function efficiently and independently in a changing environment.
Self-motivated and willing to accept temporary responsibilities outside of the initial job description.
Good working knowledge of Commissioning and Validation in a GMP environment
Some knowledge of common control systems like PLCs, BMS, DCS