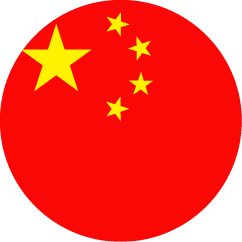 Manager Market Access
China - Shanghai
Market Access & Health Economics
Regular
Job Description
Job responsibilities:
Support leader to develop pricing strategy for existing products and facilitate National Reimbursement Drug List (NRDL) Negotiation and local reimbursement negotiation including competitor pricing intelligence analysis, pricing model development and risk analysis, collaborating with business team to develop business forecast, establish and manage price database, etc.;
Provide support for the field team to drive local reimbursement negotiation, including training on the storyline and key pricing & value messages, joint visit to provide consultation for authorities on negotiation mechanism, process and regulation design;
Facilitate Pricing Committee and Global Pricing & Market Access approval on the pricing proposal;
Develop reimbursement and pricing strategy for new launch products and pipeline products. Collaborate with BU to develop pricing strategy for China new launch products, including launch of pricing survey, providing pricing impact factor analysis and market access assumption, developing pricing proposal and seek for management and global approval
Collaborate with global and local management team to participate in China pricing and market access projects of pipeline products. Based on global pricing policy, provide China pricing environment landscape and insights, preliminary pricing suggestion and market access assumption, etc.
Manage price investigation from government. Collaborate with internal related functions to handle external price investigation by national/local NDRC, anti-monopoly authority, NHFPC, etc., including price risk analysis, material preparation and review, etc., and also internal price inquiries.
Develop product value evidence to support local reimbursement negotiation, Design and develop product specific value evidence addressing specific needs during local reimbursement negotiation initiatives
Provide market access policy update and business impact analysis, and work with business functions to develop commercial responses to maximize policy opportunities and mitigate risks
Knowledge, Skills, Experiences and Education:
Demonstrate judgment and integrity in accordance with the highest ethical and compliance standards, including Gilead's Code of Ethics and Business Conduct policies, and applicable legal and regulatory requirements such as the U.S. Foreign Corrupt Practices Act and Chinese laws.
Ability to quickly establish credibility with diverse audiences and be perceived as a leader demonstrating Gilead Core Value and Leadership commitment.
Has solid Market Access Strategy ,Pricing and HE leadership and management experience in pharmaceutical industry. Has a proven track record of success in market access and a comprehensive understanding of medical field and pharmaceutical industry.
Has strong ability and solid experiences in NRDL/provincial level negotiation.
Demonstrates an ability to manage multiple projects and work within cross-functional teams.
Hands-on, self-motivated and strong learning agility.
Typical candidates will possess a BS degree, preferably in life sciences, clinical medicine or pharmacy.
English proficiency is required.
Job Title (Translated)
(高级)市场准入经理(定价,策略)
Job Description (Translated)
岗位职责: 协助部门主管制定现有产品的定价策略,以推动国家医保谈判(NRDL)和地方医保准入谈判,包括竞争对手的价格情报分析,定价模型开发和风险分析,与业务团队合作开发业务预测,建立和管理价格数据库等; 为区域团队提供支持,推动当地的医保谈判,包括故事情节和关键价格和价值信息的培训,联合拜访为相关部门提供谈判机制、流程和法规设计方面的咨询; 协助定价委员会和全球定价及市场准入批准定价方案; 制定新产品和管线产品的医保准入和定价策略。与事业部合作制定中国新产品的定价策略,包括定价调研,提供定价影响因素分析和市场准入假设,制定定价方案并寻求管理层和全球认可 与全球和本地管理团队合作,参与管线产品在中国的定价和市场准入项目。以全球定价政策为基础,提供中国的定价环境概况和洞见、初步定价建议和市场准入假设等。 管理政府的价格调查。配合内部相关职能部门处理国家/地方发改委、反垄断部门、卫计委等外部价格调查,包括价格风险分析、材料准备和审核等,以及内部价格调查。 开发产品价值证据以支持当地的医保谈判,设计和开发产品特定价值证据以解决当地医保报销谈判中的特定需求 提供市场准入政策更新和业务影响分析,并与业务部门合作制定商业响应,以最大限度地利用政策机会和降低风险 知识,技能,经验及教育背景: 根据最高的道德和合规标准,包括吉利德的《道德准则》和商业行为准则,以及适用的法律和监管要求,如美国《反海外腐败法》和中国法律,体现出判断力和诚信。 快速在不同受众中建立信誉的能力,并被视为体现了吉利德核心价值观和领导力承诺的领导者。 在制药行业具有扎实的市场准入战略、定价和卫生经济学方面的领导力和管理经验。在市场准入方面有成功的经验,对医疗领域和医药行业有全面的了解。 有较强的国家医保谈判/省级谈判能力和经验。 具有管理多个项目和跨职能团队工作的能力。 动手能力强,自我激励和优秀的学习能力。 拥有学士学位,最好是生命科学,临床医学或药学专业。 熟练的英语沟通能力。