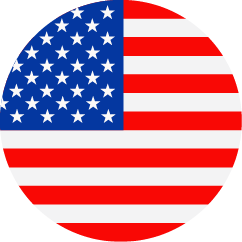 Research Scientist, Flow Cytometry
United States - California - Santa Monica
Research
Regular
Job Description
Everyone at Kite is grounded by one common goal – curing cancer.  Every single day we week to establish a direct line between that purpose and our day-to-day work.
Join us in our mission!
We are seeking a highly motivated Research Scientist with expertise in flow cytometry to join our Translational Medicine department. As a member of the Translational medicine team, you will be at the intersection of Research and Clinical Development, providing valuable insight into the function of CAR-T cells. The successful candidate will be responsible for developing and executing fit-for-purpose assays for use in both First in Human and pivotal clinical trials, act as an internal subject matter expert, and liaise with our external academic and CRO partners.
Your responsibilities will principally consist of the generation of clinical trial data utilizing flow cytometry. The insights generated will be utilized to inform our research and clinical development efforts. A background in cellular immunology and multi-parameter flow cytometry, data management, and interpretation is required.  Expertise with developing and executing cell-based assays (ELISPOT, T cell activation/proliferation, sorting, etc.) is required. Familiarity with clinical trial conduct and biospecimen management is advantageous.  This is a primarily lab-based position and reports to a Principal Scientist

Responsibilities (include, but are not limited to):

• Develop and execute flow cytometry assays for characterization and function of CAR-T cells, cultured and human primary cells
• Write, review, and edit technical documents including SOPs, development/qualification protocols, and reports
•Act as a central resource for flow cytometry functions within the Translational Medicine Department,
• Support assay transfer internally and to contract-research labs (CRO)
• Support the preparation of data packages for publication, presentation, and submission to regulatory agencies
• Stay current with, evaluate, and adopt emerging technologies, tools, and applications to ensure fit-for-purpose and impactful approaches to the assessment of Kite's engineered T cell therapies
• Other lab duties as assigned

Basic Qualifications:

• Recent Ph.D. with demonstrated experience in immunology, or immuno-oncology (field)
• Expertise in multi-parameter flow cytometry and data analysis including commercial flow cytometry software (BD FACS Diva, FlowJo)
Preferred Qualifications:
• Willingness to work in a GxP environment
• Strong team player, excellent organization and communication skills as well as strong problem solving and analytical skills, ability to work in a matrix environment
• Knowledge of electronic record keeping (ELN)
• Hands-on experience with sterile technique and culturing cell lines/primary cells is highly desirable
• Microsoft Office (Word, Excel, and Powerpoint) skills are required
• Comfortable in a fast-paced environment and able to adapt to changing priorities
• Proficiency in English, both written and verbal