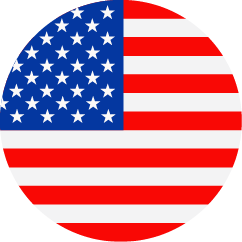 Automation Engineer II ($8,000 *Sign-On)
United States - Maryland - Frederick
Information Technology
Regular
Job Description
Everyone at Kite is grounded by one common goal – curing cancer. Every single day, we seek to establish a direct line between that purpose and our day-to-day work. Would you like to join us in this mission?
Kite, a Gilead Company, is a biopharmaceutical company focused on the development and commercialization of novel cancer immunotherapy products designed to harness the power of a patient's own immune system to selectively target and kill cancer cells. Our core technology involves the genetic engineering of T cells, or white blood cells, to express either chimeric antigen receptors (CARs) or T cell receptors (TCRs) for the treatment of advanced solid and hematological malignancies. We are on a rapid growth trajectory and have a highly energized and accomplished team.
We are seeking a highly motivated individual to join us as an Automation Engineer II in our new biotechnology facility in Frederick, Maryland. Under supervision, we will ask you to take a lead role during the design, start-up, commissioning, qualification, and support of the site's automation systems. You will work closely with the TCF05 Manufacturing, Quality, Engineering, Facilities, and Supply Chain groups to deliver and support these systems.
Specific Responsibilities:
You will be responsible for handling and maintaining automation-based systems and solutions which provide for a flexible, creative, cost effective, compliant and quality-focused environment. The automation systems include:
Primary Software Platform Responsibilities
Process Automation Software Platforms

Finia Fill Finish Software
Nucleocounter software
IDM (Identity Management) Software
Site Thin Client Software (iGEL)

Roles and Responsibilities for above systems

Assist in deployment system hot fixes/patches
Master data configuration and specification updates
System SOPs
System troubleshooting
User account management

Secondary Software Platform Responsibilities
MES (Werum PAS-X System)
Site Historian System (OSIsoft PI Historian)
Site Process Control PLC or DCS based System (Future)
BIO- G Scheduling Software (Emerson)
Network Infrastructure support
An understanding of VLANs and how networks are segregated
Building Management System (BMS)/Equipment Monitoring (EMS) (Siemens Desigo)
Implement automation changes to existing control system hardware and software, and supervise modifications completed by outside vendors, including development of specifications and testing documentation.
Basic Requirements:
BS or BA Degree in Engineering, Computer Science or equivalent related fields with 4+ years of relevant work experience or
MS Degree in Engineering, Computer Science or equivalent related fields with 2 years of relevant work experience or
HS Diploma with 6 years of relevant work experience in Engineering, Computer Science or equivalent related fields
Possesses good communication skills to promote cross function discussions and communications.
Essential Duties and Job Functions:
Understand how to work in Active Directory across multiple domains.
Sustain plant automation engineering operations
Support GMP system change via change controls, deviations, and CAPAs. 
Automation Projects and CapEx: Developing, planning and implementing automation-based projects and solutions in collaboration with multi-functional teams, including determination and delivery on cost, time and quality to ensure the sustained production, successful product launches and customer satisfaction.
Work with Kite Global Operation Automation Technology (GOAT) to align finite scheduling, MES, and process automation platforms.  
Support the validation of automation systems with Quality Assurance (QA), Quality Engineering (QE), and Validation.
Provide technical support to projects in support of the capital and operational plans.
Provide technical and automation knowledge for troubleshooting, investigations and training.
Provide automation system hardware support including installation and advanced automation system design for data integrity, stability and interface between different systems.
Ensure effective maintenance and availability of automation equipment.
Handle automation changes to existing control system hardware and software, supervising hardware and software modifications done by outside vendors, and development of specifications and testing documentation.
Experience working on cross functional teams to obtain project deliverables.
Experience with systems investigation and root cause analysis tools.
Does this sound like you? If so, please apply today!
* This Position qualifies for a $8,000 Sign-on Bonus, $4,000 payable within 30 days of start date and $4,000 payable following 6 months of continuous employment. Payments are subject to a 1-year repayment agreement from date of payment issue. Applies to external hires only.
#LI-ML1
#IND123