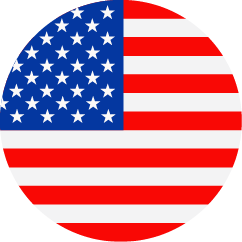 Kite Vice President, Manufacturing - Site Head of Operations
United States - California - Santa Monica
Manufacturing Operations & Supply Chain
Regular
Job Description
Everyone at Kite is grounded by one common goal – curing cancer. Every single day, we seek to establish a direct line between that purpose and our day-to-day work. Would you like to join us in this mission?
We are seeking a highly motivated Vice President, Site Head of Operations where you will have the opportunity to lead a cross functional site team to execute clinical GMP manufacturing at Kite's state-of-the-art research and clinical production facility in Santa Monica, CA.  In this role you will report to the Global Head of Manufacturing and will be a member of the Global Manufacturing Leadership Team.  
Additionally, you will provide site services (Facilities & Engineering, Supply Chain, etc.) to your customers in Research and Process Development. In this position, you will play a key role in bringing external stakeholders at the site together around central needs and goals across Research, Process Development, and Operations.
In this role you will lead a team of high performing direct reports responsible for Manufacturing, Facilities & Engineering (F&E), Supply Chain, and Business Operations. You will oversee an organization of 80+ employees responsible for clinical operations at the site. Additionally, you will lead the Site Leadership Team which also includes Quality, IT, Finance, MSAT, and HR.  Your core responsibilities will also include developing manufacturing strategies, executing site operations, ensuring cGMP compliance, establishing new capabilities, processes and technologies, building teams and developing people, and creating an inclusive culture of safety, quality and operational excellence.  Establishing phase appropriate procedures and systems to accelerate Kite's expansive pipeline from Research to First In Human (FIH) clinical trials is essential.  This position reports directly to the Global Head of Manufacturing.  However, this position will liaison very closely with the SVP of Quality and the SVP of Process Development to ensure timely progression of programs through clinical development.
Responsibilities:
Leads the day-to-day activities of a large cross functional team
Responsible for coordination of production schedules, lot release, closure of quality records, and environmental, health, and safety concerns
Responsible for delegating and ensuring completion of personnel management activities, including hiring, training, evaluating and performance review
Ensures maintenance of production equipment is completed while working with corporate F&E
Coordinates new production introductions from Process Development to Manufacturing
Partners with Process Development and Quality to improve the efficiency of site knowledge transfer process for new products
Ensures all regulatory requirements are met
Ensures operational needs for both Process Development and Research are met as customers of site clinical operations. To include conducting regular customer operational reviews for the site
Responsible for manufacturing of clinical products for pipeline products
Supervises and monitors performance of Manufacturing Managers and Team Leaders
Coordinates production schedules based on clinical requirements
Manages cGMP training of all Manufacturing employees
Ensures manufacturing areas and equipment meet phase appropriate regulatory requirements
Manages transfer of new technology from Process Development to Manufacturing
Recommends development of phase appropriate practices and policies in the manufacturing area
Prepares and recommends cost reduction opportunities to management as related to materials, labor or overhead
Communicates organizational objectives to managers and team leaders and interprets company policies
Responsible for driving continuous improvement in all operation processes
Responsible for ensuring external partnered programs and clinical supply needs are achieved
Basic Qualifications
Doctorate degree and 14 years of operations experience
OR
Master's degree and 16 years of operations experience
OR
Bachelor's degree and 18 years of operations experience
OR
High School degree and 22 years of operations experience
Preferred Qualifications
PhD degree
Prior experience in the Biopharmaceutical or Pharmaceutical industry
Management Skills - has proven successful people management experience related to manufacturing administration or similar. Strong organizational, computer and verbal/written communication skills. Has proven successful experience developing and monitoring budgets and expenditures.
Interpersonal Skills – vulnerable, humble, confident, courageous. Ability to give and earn trust. High level of emotional intelligence, exceptional listening, verbal and written communication skills.
Decision Making - consistent track record to make objective and unbiased decisions with imperfect information. Ability to adopt other people's point of view - especially if different than one's own.
Collaboration – cross-functional, corporate and site experience with a focus on bringing varied perspectives together, sharing standard methodologies, and effectively using resources to further Kite's enterprise strategy and achieve Technical Operation's objectives.
Change Management - effective Sponsorship, Change Agent and influencing skills. Adaptive, agile, flexible, and open minded. Consistent record to build cross-functional commitment, lead, simplify and scale complex dynamic organizations through transformational change.
Business & Scientific Acumen - broad understanding of the business model, science, facilities, engineering, process development, supply chain, quality, compliance, regulatory, and information technology expectations for cell therapy. Demonstrates in-depth knowledge of Good Manufacturing Practices (GMPs), manufacturing principles, industry practices and standards.
Enterprise Leadership - ability to build empowerment and accountability across teams and functions by being bold in aspiration and agile in execution, making time for people, listening, speaking openly and explaining the "why", believing in others and oneself to make sound decisions, and owning the impact of one's words and actions.
Entrepreneurial - high energy level with a positive "can do" attitude, ability to adapt and think "out of the box" and rapidly turn ideas into action in a nascent, evolving, innovative industry. Manage ambiguity with aplomb and calmness. Creative, innovative and risk-taking.