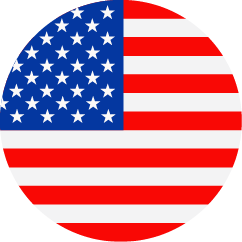 Senior Manager, Project Management
United States - California - El Segundo
Project Management
Regular
Job Description
Kite is a biopharmaceutical company engaged in the development of innovative cancer immunotherapies with a goal of providing rapid, long-term durable response and eliminating the burden of chronic care. The company is focused on chimeric antigen receptor (CAR) and T cell receptor (TCR) engineered cell therapies designed to empower the immune system's ability to recognize and kill tumors. Kite is based in Santa Monica, CA. For more information on Kite, please visit www.kitepharma.com. Sign up to follow @KitePharma on Twitter at
www.twitter.com/kitepharma

.
We are seeking a highly motivated individual with a strong Operational Excellence (OE) background to join us as a Senior Manager at Kite's manufacturing site in El Segundo, CA. This position will lead the implementation of an Operational Excellence program at Kite's manufacturing site in El Segundo, CA, operating across the four dimensions of the program:
Gaining Leadership Engagement
Employee Focus and Empowerment
Implementing a Continuous Improvement Mindset
Delivering Results
The successful candidate will assist with the implementation of the program by working on a daily basis with floor-level teams as well as site management to setup and execute their individual programs, such as daily huddles and tier meetings. They will also help guide OE project teams and assist with training employees on OE tools and techniques.  
Responsibilities:
Apply operational excellence principles and tools in leading and supporting initiatives to optimize operational efficiency across the site. 
Assist with the implementation of the Kite Operational Excellence Belt Program, including delivering training and coaching candidates through projects.
Work with the Kite Operational Excellence Center of Excellence and cross-functional core team representatives to align on OE implementation strategy across Kite.
Drive the implementation of the OE program at the site and provide facilitation and coaching on OE tools and principles to support projects. This will include facilitating workshops / Kaizen events to take teams through continuous improvement efforts.
Provide technical mentorship to junior members of the team. 
Basic Qualifications:
Master's degree with 6+ years of experience in project management, manufacturing in biotech/pharma industry Or
Bachelor's degree with 8+ years of experience in project management, manufacturing in biotech/pharma industry Or
High School degree with 12+ years of experience in project management, manufacturing in biotech/pharma industry
Preferred Qualifications:
8+ years of pharmaceutical or biotech cGMP exposure
4+ years' experience with knowledge management and change management principles and methodologies
Knowledge and understanding of Six Sigma and Lean principles – Black Belt certification
Experience in life sciences industry such as cell/gene therapy, pharmaceutical, biotech or medical devices
Ability to engage internal and external stakeholders effectively, facilitate discussions, influence effectively and develop relationships; Ability to drive efforts and projects through relationships and a broad knowledge base
Self-motivated, proactive and responsive, highly organized, results-oriented and attentive to detail