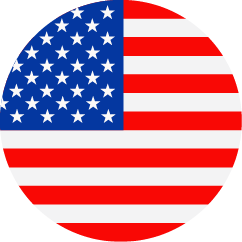 Graduate Intern, Cell Biology
United States - California - Emeryville
Research
Intern
Job Description
We are seeking a highly motivated and passionate individuals to join our Summer Internship Program! As an intern at Kite, you'll have the unique opportunity to learn about cell therapy from some of the brightest minds in biotech while making a meaningful impact. We're committed to developing early talent, and we welcome motivated individuals with a passion for transforming the way cancer is treated. The program also offers the opportunity for networking within Kite and Gilead, social events with fellow interns and Kite leadership as well as career development trainings while providing competitive compensation and relocation assistance for eligible candidates.
The Role:
We have an exciting opportunity at Kite for a highly motivated intern to join a research team based out of Emeryville, CA.  This position will give the opportunity to work cross-functionally across Kite with the goal of developing cell therapies in oncology.  The individual in this intern position will be responsible for planning and executing cell-based experiments such as manufacturing CAR T cells, performing co-culture assays, measuring levels of cytokines, and proliferation assays.  This role will contribute to a dynamic, exciting culture that embraces teamwork and innovation.
Responsibilities will include, but are not limited to, the following:
Contribute to the company's efforts to engineer human T cells with CARs and other enhancements.
Plan and execute in vitro assays with human T cells and cancer cell lines.
Collaborate with other scientists to evaluate novel T cell therapies to advance ongoing projects.
Work with timelines and deliverables in mind.
Effectively communicate plans and results in both oral and written form.
Utilization of appropriate technology, i.e. Outlook, PowerPoint, FlowJo, Prism, and other programs to create and distribute reports and key information.
Effectively execute and interpret experiments in line with project timelines and goals.
Positive interpersonal skills with the ability to interact with individuals from a variety of functions.
Basic Qualifications:
Must be at least 18 years or older
Must have a minimum GPA of 2.8
Must be eligible to work in the United States without work authorization sponsorship now or in the future
Must be currently enrolled

 in a full-time graduate degree program at an accredited U.S. based university/college

Must have completed at least one year of study at an accredited university/college prior to internship commencing
Must be enrolled full-time in the Fall Semester at an accredited U.S. based university/college after the completion of the internship – with earliest graduation date of December 2023 or Spring/Summer 2024
Must be able to complete a 10-12 consecutive week internship between May and August
Must be able to relocate if necessary and work at the designated site for the duration of the internship
Must show proof of full COVID-19 vaccination and first booster shot 
Must not be employed at the time the internship starts
Preferred Qualifications:
Currently enrolled in Graduate Degree with emphasis in immunology and/or cell biology
Proficiency with MS Office Suite
Ability to identify issues and seek solutions
Ability to work both independently and collaboratively/Ability to work in collaborate in cross functional teams in fast pace, dynamic team setting
Efficient, organized, and able to handle short timelines in a fast-paced environment
Experience and/or interest in the Biotechnology, Pharmaceutical or health-care industry
Knowledge and understanding of Good Manufacturing Practices (GMP) and regulatory policies
Demonstrated experience in the following techniques

Tissue culture and sterile technique
Primary immune cell culture
Immunoassay
Multi-color flow cytometry
Cell proliferation assays