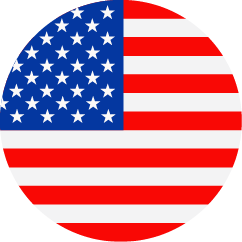 Director Technical Partnerships and Portfolio Management
United States - California - Santa Monica
Process/Product Development & Operations
Regular
Job Description
Director, Technical Partnerships and Portfolio Management  
Kite, a Gilead Company, is a biopharmaceutical company focused on the development and commercialization of novel cancer immunotherapy products designed to harness the power of a patient's own immune system to selectively target and kill cancer cells.  Our core technology involves the genetic engineering of T cells, or white blood cells, to express either chimeric antigen receptors (CARs) or T cell receptors (TCRs) for the treatment of advanced solid and hematological malignancies.  We are on a rapid growth trajectory in this expanding field and work as a highly energized and accomplished team in driving to new frontiers of care for cancer patients.
Kite Technical Operations is seeking a highly motivated individual with experience in cell therapy technology, to support the development and management of our technical partnerships. The Director of Technical Partnerships and Portfolio Management will enable the evaluation of a range of technologies across the Technical Operations value stream working closely with the subject matter experts and in alignment with Kite Corporate Development functions. This individual will play a key role in advancing future technologies so Kite can maintain its leadership in cell therapy.
The individual will partner with Corporate Business Development (BD) stakeholders, supporting Technical Operations in due diligence and contract development activities.  He/She will also actively partner with Corporate Alliance Management in establishing governance and then in the management of technical partnerships from early engagement through commercialization and post-commercial operations, ensuring that maximum value is derived for Kite, and that Kite is viewed as a partner of choice.
Responsibilities
In this capacity, the individual will be expected to work highly collaboratively with stakeholders across Kite.
-Work with functional leaders internally and externally to set the strategic direction and scope for implementation of partnership agreements.
-Work with new partner companies to establish and maintain effective joint governance which will set and communicate direction at the various operational levels.  
-Facilitate governance committees and working group meetings that manage scope, timeline and budget as well as identifying and mitigating project/program risk:  ensure the Kite team meets the deliverables of the partnership
-Provide leadership in managing emerging collaboration issues and escalate where support and guidance are required.
-Regularly review program budgets, project health and contract adherence to ensure programs remain on track, meet stakeholders and to deliver on Technical Operations goals.
Internal Responsibilities
-Coordinate and facilitate meetings with senior management and other functions to communicate key issues, milestones and gather feedback
-Compliance/contract management: liaise with Tech Ops functions, Legal, Finance, R&D, Commercial and other Kite/Gilead functions to ensure that Tech Ops adheres to the contract and protects its intellectual property.  
-Lead and/or participate in program amendments as appropriate- assessing the impact to scope, cost, resources and timeline.
-Participate in due diligence and contract negotiations as appropriate and provide input into partnership execution terms of the contract working closely with Tech Ops Stakeholders
-Act as the subject expert for Technical Operations on the partnership technical and business considerations
-Act as business process expert to Technical Operations on technology search, evaluation, development and implementation: educate, apply and coach on the business process and drive continuous improvement.
Basic Qualifications
-BA or BS with concentration in Life Sciences or Engineering 12+ years of experience
-MA/MS/MBA in Business, Life Sciences, Engineering, Medicine or Law with 10+ years of experience
PhD or other advanced degree in Business, Life Sciences, Engineering, Medicine or Law with 8+ years of experience
Preferred Qualifications
- 5 years in the pharmaceutical, life sciences or related industry
- Demonstrated management and leadership in a matrixed organization dedicated to drug development
-Experience in bioprocessing or process optimization desired
-Demonstrated management and leadership in a matrixed organization dedicated to drug development
-Excellent interpersonal skills with ability to lead, collaborate, negotiate, drive for consensus and focus among individuals from a variety of cultures, disciplines and organizations.
-Ability to think strategically and drive tactical execution, operating at different levels in the organization
-Demonstrated ability to identify, prioritize and resolve key project and partnership issues
-Demonstrated attention to detail and excellence in project management and effectively manage multiple projects/priorities
-Demonstrated ability to work with and coordinate demands from multiple customers, both internally and with partners
-Demonstrated ability to operate in a matrix team
-Excellent communication skills with an ability to efficiently and productively communicate both orally and in writing.