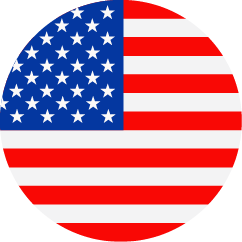 Head, Architecture & Enterprise Services
United States - California - Foster City, United States - California - Santa Monica
Information Technology
Regular
Job Description
Everyone at Kite is grounded by one goal – curing cancer. Every single day, we seek to establish a direct line between that purpose and our day-to-day work. Join us in our mission!
Job Purpose/Role:
The Head of Architecture & Enterprise Services leads, prioritizes and develops the overall enterprise architecture approach for Kite and sets architectural direction.  Act as a trusted advisor for Kite IT & business functions, in support of Kite's strategic objectives by developing end-to-end, scalable architecture.  This leader is responsible for directing the program to develop, maintain and leverage enterprise architecture (EA) across the organization.  The role is accountable for defining EA processes such as EA assurance in Kite's Investment Governance model and for leading the integration of architectural principles into other related business and IT processes.
The Head of Architecture & Enterprise has purview into (and may directly manage) other architecture-related activities and the respective roles (such as business, information, solution and technical).  This role also has additional responsibility to oversee IT Infrastructure, Cross-functional Kite Enterprise Platforms, and Security & Risk capabilities, working closely with Gilead IT leadership.
A key indicator of success, for this function, is the ability to set direction while leveraging business priorities to drive the execution of Kite's EA agenda.  Opportunistic, practical and just-in-time will be core differentiators for the successful EA leader at Kite.  
NOTE: This role can be based in Santa Monica, CA or Foster City, CA.
Key Accountabilities:
IT strategy development:
Develop and execute Kite IT's global technology strategy and roadmap
As part of Kite IT Leadership team, support defining of IT strategic priorities
Support Kite Business and IT leadership in defining cross-function and function-specific capabilities and technology roadmaps
Tech landscape ownership:
Own that full stack technology architecture that powers Kite today
Drive the technology transformation, incl. integration, monolith to microservices, to deliver resilient, scalable and high-quality applications and technology services
Identify new technologies to enable innovation in tech landscape
Architecture governance:
Define architecture standards to drive digital readiness, interoperability and complexity reduction of tech landscape
Guide IT/Business teams in selection, design & implementation of technology solutions, providing reference architecture, and highlighting dependencies while ensuring alignment to standards
Vet selection of tech solutions (infrastructure, application, and integration) across Kite IT
Support investment governance committee decisions through effective architecture governance
Tech performance management:
Monitor tech performance to ensure stability
Monitor and lead health and currency of tech landscape
Ensure seamless integration of Kite & Gilead shared systems & platforms with Gilead Enterprise Architecture Team
Find opportunities to rationalize tech landscape
Build repository of available services offered by IT to business including service owners and descriptions, continually updated
Build repository of architecture patterns, & approved technologies across key functions, accessible to org., continually updated
Lead all aspects of IT Infrastructure, Enterprise Platforms, and Security & Risk capabilities
Basic Qualifications:
Advanced degree (i.e. MD, PharmD, PhD) and 12+ years' experience in Information Technology OR
Masters Degree and 12+ years' experience in Information Technology OR
Bachelors Degree and 14+ years' experience in Information Technology OR
High School Degree and 18+ years' experience in Information Technology
Preferred Qualifications:
Undergraduate degree in Information Technology, or related field
EA certifications (e.g., CTA, TOGAF 9, ITIL Master) a plus
10+ years professional experience in software development, systems infrastructure management & architecture design, or enterprise architecture, including 2+ years of experience in working under a CIO / equivalent
Experience in Life Sciences is a plus
Competencies:
Able to apply emerging & ground-breaking technologies, including cloud-based technologies (e.g., Redshift, Lambda, Snowflake, Dell Boomi etc.), SaaS, PaaS, native (e.g., iOS, Windows)
Experience with next-gen architecture (e.g. containerization, modular architecture, API-based integration)
Experience in blueprinting including EA frameworks (i.e. TOGAF) and modeling languages (i.e. BPMN, Archimate)
Proven track record of working in Agile (e.g. SAFe, Scrum, Kanban) and DevOps ways of working in the IT landscape
Solid focus on and ability to understand customer and business needs, translating them into technology initiatives, as well as using needs to inform strategic architecture decisions
Excellent executive-level communication skills - verbal and written; capable of tailoring messages in a clear, concise, unambiguous, engaging, and convincing manner, comprehensible to IT and business partners at the executive level
Recognized "Thought Leader" with commanding presence in discussions with executive-level IT and Business leadership
Track record of leading and managing Director and Sr. Director level technology leaders
Ability to collaborate and cultivate partnerships with Business and Technology colleagues
Entrepreneurially driven, interest and experience in building and leading an architecture community
Strong problem-solving and consensus-building skills, data-driven and analytical
Ability to multi-task and contribute to many projects in various stages of development across functions
Does this sound like you? If so, please apply today!