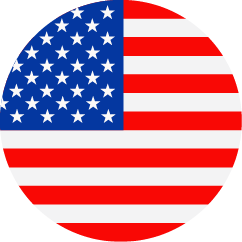 QC Specialist II
United States - California - San Diego
Quality
Regular
Job Description
Kite is a cell therapy company that is focused on providing patients with highly effective, life-saving therapies.  We have two commercial products, Yescarta® and Tecartus®, along with a robust pipeline of various autologous and allogeneic clinical programs.  
Everyone at Kite is grounded by one common goal – curing cancer. Every single day, we seek to establish a direct line between that purpose and our day-to-day work.
We are seeking a highly motivated individual to join us as a QC Specialist II.  Reporting to the Manager, Quality Control in Oceanside, CA you will be a hands-on resource for QC Analytical.   Initially as part of the start-up activities, you will be responsible for performing assay validation activities, including being trained on all the Analytical Assays.  As the site transitions into operation, you will primarily be responsible for assay execution for analytical testing utilizing flow cytometry, ELISA, PCR, and cell-based bioassay.  You'll also contribute to the initiation and completion of quality records associated with analytical testing at the site.
Responsibilities
Support assay execution to assess T cell function such as flow cytometry, PCR, Cell based assay
Successfully execute and document laboratory procedures and experiments with great attention to detail
Contribute to a dynamic, exciting culture that embraces teamwork and innovation
Become trained on laboratory procedures including PCR platform, Flow and ELISA
Support different AGILE record (CAPA, Deviation, LIR)
Assist in reviews data and assists with process trending, and procedural updates.
Provides technical support for validation protocol writing.
Executes protocols for the qualification and re-qualification of new and current instrumentation.
Troubleshoots instruments/methods.
Conduct investigations regarding out of specifications (OOS) results and address and manage deviations related to micro procedures.
Organize and execute multiple projects in a collaborative team environment
Complete routine record review of test data.
Review proposed changes to systems, procedures, methods, and submissions to regulatory
Validates required improvements to current methods. Performs method and equipment validation and training.
Review proposed changes to systems, procedures, methods, and submissions to regulatory agencies, as appropriate.
Supports the Quality control analytical department by identifying or troubleshooting issues that may affect laboratory or facility monitoring systems or processes and other support to daily QC operations.
Basic Qualifications
Master's Degree and 2+ years of cell Immunotherapy experience
Bachelor's Degree and 4+ years of cell Immunotherapy experience
Associate Degree and 5+ years of cell Immunotherapy experience
High School Degree and 6+ years of cell Immunotherapy experience

Preferred Qualifications
M.S. degree in biology-related field.
Expertise in routine laboratory procedures including ddPCR, qPCR, Flow and ELISA
Direct experience with cell culture of multiple cell lines and aseptic technique
Direct experience with stimulation and in vitro expansion of primary T cells
Ability to perform multi-parameter flow cytometric analyses
Self-motivated and willing to accept temporary responsibilities outside of initial job description
Comfortable in a fast-paced company and able to adjust workload based upon changing priorities
Strong organizational skills and record keeping
Excellent interpersonal, verbal and written communication skills are essential in this collaborative work environment
Ability to work independently and collaboratively in a team environment
Multi-tasking and self-motivated with excellent problem-solving skills
Full working knowledge of GMPs, GLPs, pharmacopoeial, and regulatory requirements for testing and validation pertaining to the pharmaceutical industry is required.
Project Management and prioritization skills.
Audit and Investigation Skills, Report Writing Skills.
Strong verbal, technical writing and interpersonal skills are required.
Proficiency in Microsoft Office applications.
#LI-ML1
#QCQA123