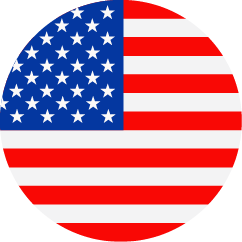 Quality Assurance Operations Specialist - $8,000* Sign On
United States - California - El Segundo
Quality
Regular
Job Description
Everyone at Kite is grounded by one common goal – curing cancer. Every single day, we seek to establish a direct line between that purpose and our day-to-day work.
We are seeking a highly motivated QA Operations Specialist I for our commercial facility in El Segundo, CA site.
Shift schedule: (Graveyard Shift) 12:00 AM – 10:30 AM.  Typical schedule is Wednesday through Saturday.
Responsibilities:
Perform receipt and disposition of incoming apheresis and frozen PBMC
Perform verification of final product labels
Perform shipment authorization
Perform incoming label inspection
Perform disposition of incoming labeling materials, as assigned
Review batch-related documentation, and ensure resolution of issues to release and ship product
Support and participate in timely resolution and escalation of accession related activity issues
Initiate, investigate and resolve all product related deviations, as assigned
Ensure that associated CAPAs are initiated and resolved, as assigned
Ensure products are manufactured in compliance with regulatory and GMP guidelines
Provide Quality Assurance support resolving material, in-process product, final product, environmental, facility and equipment manufacturing issues
Maintain metrics related to accession activities in production schedule
Support and participate in inspections and audits
Works on multiple assignments in collaborative and dynamic environment
Basic Qualifications:
Master's Degree and OR
Bachelor's Degree and 2+ years' experience OR
AA Degree and 4+ years' experience OR
High School Degree and 5+ years' experience
Preferred Qualifications:
3+ years' experience in a in a GMP related field within a biotechnology, biologics, or pharmaceutical manufacturing facility
Working knowledge and ability to apply GMPs in conformance to U.S., EU, and ROW standards
Ability to effectively negotiate and build collaboration amongst individuals
Strong teamwork and collaborative skills
Experience with manufacturing investigations, deviations, and CAPA
Experience with change control practices and strategies
General knowledge of aseptic manufacturing processes
Proficient in MS Word, Excel, PowerPoint
Strong interpersonal, verbal, and written communication skills
*  This Position qualifies for a $8,000 Sign-on Bonus, $4,000 payable within 30 days of start date and $4,000 payable following 6 months of continuous employment. Payments are subject to a 1-year repayment agreement from date of payment issue. Applies to external hires only.
#QCQA123
#IND123